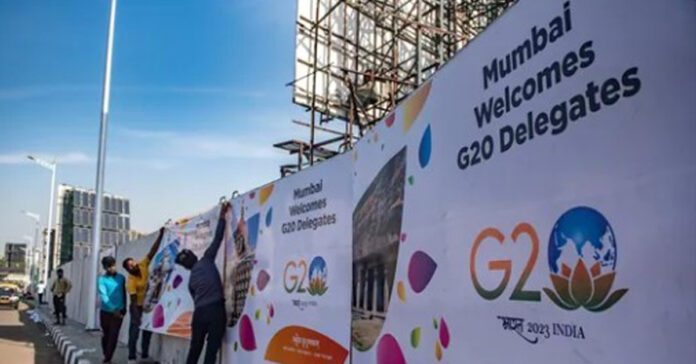 India officially assumed the G20 presidency event in Mumbai. However, the Mumbai slums were covered with curtains overnight.
The first meeting of the Development Working Group (DWG) under India G20 presidency is being held in Mumbai. India has done an excellent job in preparing for the G-20 summit.
Ironically, the Indian government has covered some of the poor areas with white and black sheets. These areas have been covered in such a way that they cannot be seen while driving.
According to NDTV, some of the residents told some people were cleaning up the area. They put these curtains up at night. We only found out of them in the morning. They have stated that some special guests will be present.
The city's Gateway of India and Taj Mahal Palace Hotel were seen lit up in a sparkling welcome for the representatives who went for a walk around the posh South Mumbai area on Wednesday.
Maharashtra Governor Bhagat Singh Koshyari, CM Eknath Shinde, Deputy CM Devendra Fadnavis, and India's G20 Sherpa Amitabh Kant accompanied the delegates.
Furthermore, cultural programmes were also presented at the Gateway of India.
Ahead of G20 meetings, @mybmc drops curtains to hide slums & poverty 😍

Thank you Varanasi & Ahmedabad for inspiring our civic body 🙏

PC: HT media pic.twitter.com/pXGuQGyhsQ

— Ms Aflatoon (@Ms_Aflatoon) December 12, 2022
ALSO READ: PM Modi meets UK PM Rishi Sunak at G20 summit in Bali, Indonesia