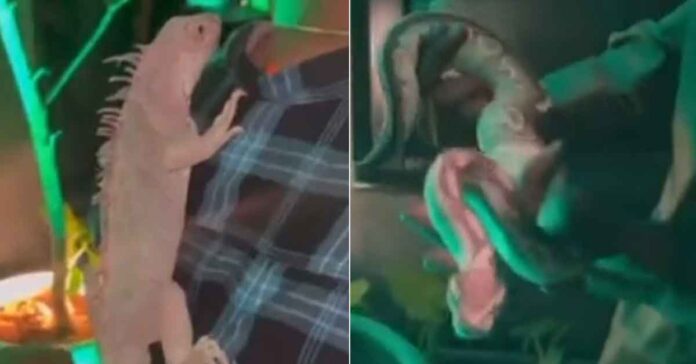 The Hyderabad city police arrested Seven people, including the owner of a pub,  for allegedly displaying exotic animals at a nightclub. Xora nightclub in the Jubilee Hills area of Hyderabad displays exotic animals, mammals, and reptiles for their customers. The pub owner displays all these animals without valid permission.
This issue came to light when one of the Twitter holders Ashish Chowdhury, twitted and shared a video of the Xora nightclub. The video quickly spread across social media platforms. 
According to police, The wildlife-themed event, 'Wild Night', was held at Xora-Bar and Kitchen on Sunday. The pub's operations manager is absconding. Forest officials confirmed that the pub management had hired the services of a Saidabad pet store, Hyderabad Exotic Pets, for the party. The police arrested the pub owner Vinay Reddy, pub manager Varahala Naidu, and the shop owner Yaser.
Both the police and forest officials have initiated an investigation into the matter. 
Exotic Animals displayed at Xoar pub in Hyderabad
Here's video footage of the wildlife on display from the Instagram page of Xora Bar & Kitchen, Jubilee Hills Rd#36 @cyberabadpolice. pic.twitter.com/XF56uI1keh

— Ashish Chowdhury (@ash_chowder) May 29, 2023
ALSO READ: Saptarishi Idols collapse at Ujjain's Mahakal Lok Corridor