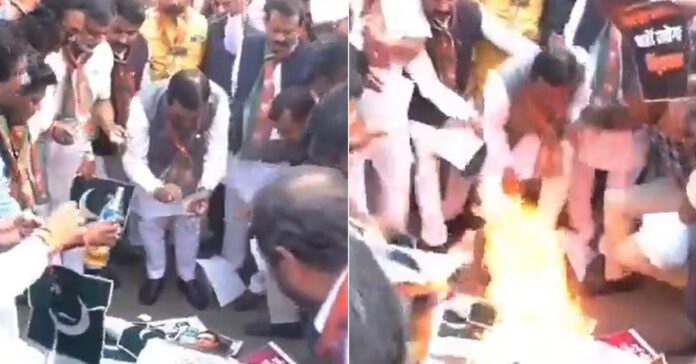 BJP Lok Sabha MP Pratap Chiklikar suffers a minor burn on his hand, on Sunday. This incident happened while he was trying to light an effigy of Pakistan Foreign Minister Bilawal Bhutto in Nanded, Maharashtra.
The incident happened on Saturday, while the BJP's MP was  protesting against Bhutto across the country for his offensive remarks on Prime Minister Narendra Modi.
According to a party official, the Nanded MP burned his hand when he lit a matchstick to set fire to the effigy of the Pakistan minister.
Chiklikar was immediately assisted by the people who were around him. Hence the injury was a minor one.
BJP MP's hand got Burnt While burning effigy of Bilawal Bhutto.. pic.twitter.com/IWqAVJDXFb

— Amisha Gokhale (@Amisha_Go) December 18, 2022
ALSO READ: CM KCR directs FM Harish Rao to deposit Rythu Bandhu funds