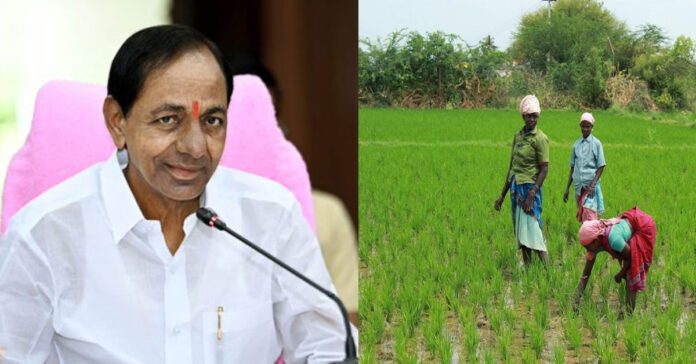 hief Minister K. Chandrashekar Rao gave a good news to Telangana farmers preparing for the Yasangi (rabi). CM KCR directed the finance minster to disburse the Rythu Bandhu funds for the Yasangi harvest season. By giving instructions to finance minister T. Harish Rao to begin distributing crop investment assistance to farmers under the Rythu Bandhu scheme on December 28, ahead of the Sankranti festival.
The Chief Minister has directed that Rs.7,600 crore be deposited in the bank accounts of farmers with one acre or less by Sankranti.
KCR lunched the Rythu Bandhu farm investment support scheme five years ago with the aim of providing a total of Rs.10,000 per acre every year for both the kharif and rabi seasons. He demanded that Rythu Bandhu funds be distributed to all farmers in full and on time, with no tax deduction. Along with free irrigation, free electricity and farmer insurance.
The Telangana government's agricultural projects have not only set an example for the rest of the country. But also did result in a fundamental change in the country's agricultural production.
యాసంగి పంట కాలానికి అందించే పంట పెట్టుబడి సాయం #రైతుబంధు నిధులను డిసెంబర్ 28 నుంచి విడుదల చేయాలని ఆర్థిక శాఖ మంత్రి శ్రీ @TRSHarish ను ఆదేశించిన సీఎం శ్రీ కేసిఆర్.#RythuBandhu pic.twitter.com/t8i0xzTgVY

— Telangana CMO (@TelanganaCMO) December 18, 2022
ALSO READ: Telangana CM KCR inaugurated BRS party office in New Delhi