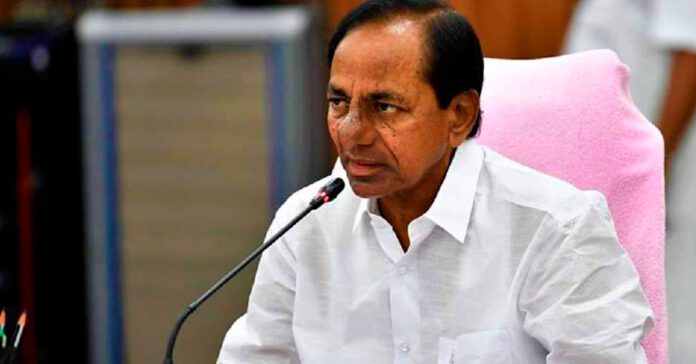 Telangana chief Minister K.Chandra Shekar Rao slammed the BJP government and questioned the centre. He asked ,"What has BJP done in the last 7 years? "
CM KCR blasted the opposition saying they were lying to the people regarding the international crude prices. It seems that the CM is irked by the allegations stated by the state BJP President Bandi Sanjay.
Reportedly, Bandi Sanjay had made statements that he is assured by the Centre that KCR will be jailed very soon.
KCR who blasted the BJP warned them. In fact he challenged them to just come and touch him and then see the consequences.
KCR who is known to take the comments lightly was very angry on BJP. He said that BJP has no moral right to ask states to reduce VAT on petrol and diesel.
"Crude oil prices were 105 US dollars in 2014 and now it is 83 US dollars. BJP led government lied to the Public that the rpices of petrol and diesel have increased internationally. What has Bjp done in the last 7 years? India's GDP is less than Bangladesh, Pakistan and Centre has increased taxes unnecessarily,"
He also slammed the BJP government for announcing agitational programs against the TRS government. He said that the BJP leaders discouraged farmers not to go for paddy cultivation this Rabi season. He said that it was the Centre which is not willing to procure paddy from the state.