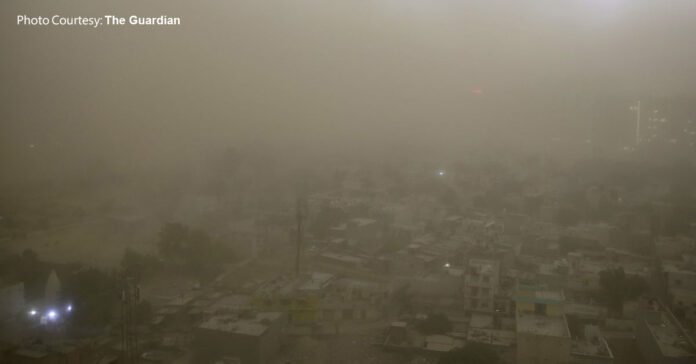 Toxic smog gripped Delhi and nearby cities even after two days after Diwali. The Nation's capital is still lurching in the smog and has left people to suffer post Diwali.
According to NDTV, the air quality index of Delhi was 449 at 8. am in the morning. This indicates it to be in the "severe' category. However, the AQI of the neighboring cities was higher than Delhi.
Reportedly, the airborne PM2.5 is prone to cause cardiovascular and respiratory diseases such as lung cancer. Consequently, people suffering from respiratory problems are advised to stay indoors.
The System of Air Quality and Weather Forecasting and Research, said, "Relief is expected only from the evening of November 7 but AQI will fluctuate within the 'very poor' range."
"Such air quality causes tremendous health hazard to all the population. It is riskier to ones who have already existing cardiac diseases and other chest problems," said Dr. Arun Mohanty, Professor of Cardiology, Sir Gangaram Hospital.
Patients suffering from Interstitial Lung Disease(ILD's), Chronic obstructive pulmonary disease(COPD) is also under risk zone,he said. Air quality levels in the national capital increased to hazardous levels on Thursday and Friday night.
The AQI dipped into the 'severe category' after thousands of people in the city and neighboring areas violated bans on firecrackers imposed by the Delhi, Uttar Pradesh and Haryana governments.