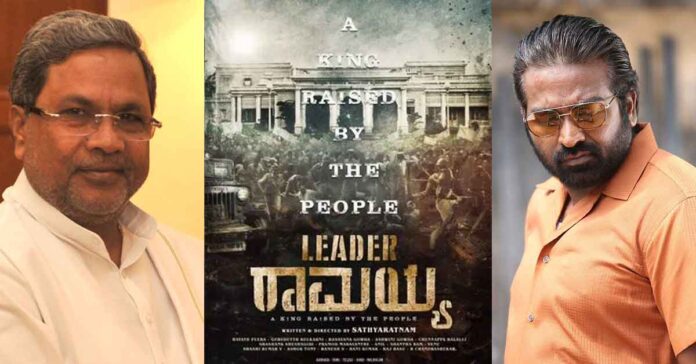 The biopic on Karnataka Chief Minister Siddaramaiah has been reportedly titled, 'Leader Ramaiah: A King Raised by the People'. The film is said to be released in two parts.
'Leader Ramaiah: A King Raised by the People' is reported to be made in five languages, Kannada, Tamil, Telugu, Malayalam, and Hindi.
Karnataka CM Siddaramaiah Biopic:

The film 'Leader Ramaiah showcases the life of Congress veteran Siddaramaiah from his childhood to his journey as a leader and his contributions to the state of Karnataka. Siddaramaiah is an Indian politician who is serving as the 24th Chief Minister of
Karnataka
since 2023.
'Leader Ramaiah' will be directed by Sathya Ratnam with Tamil superstar Vijay Sethupathi making an appearance towards the end of Part 1 and playing an extended role in Part 2.
However, an official announcement has not done till now that Vijay Sethupathi is likely to play Karnataka CM Siddaramaiah in his biopic.
According to the director Sathya Ratnam, part 1 of the film revolves around Siddaramaiah's childhood as, a law student, then as advocate days and will end with his entry into politics.
In part two, Vijay Sethupathi is likely to play the role of Karnataka CM Siddaramaiah in Film. In the film, there will be two heroines, and the announcement of the actors involved will be made as soon.
The film was initially planned for release in August. However, it has been postponed due to unknown reasons.