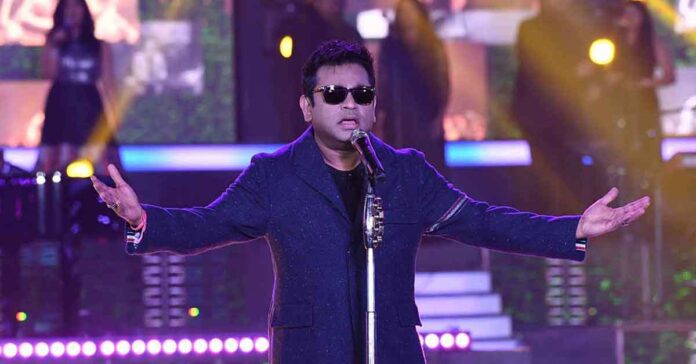 Many fans were angry that they were unable to enter the AR Rahman concert, Marakkuma Nenjam, in Chennai on Sunday, September 10.
Many of the fans and the public complained about the poor audio quality, overcrowding, and poor management of the AR Rahman concert.
Thousands of people with tickets were being sent out, not allowed to enter because thousands of Tickets were oversold. There was nobody to direct anyone, and the ticket booth was abandoned.
So many tweets have been posted by the netizens after facing such terrible management of the event.
Fans On AR Rahman Concert in Chennai
It was worst concert ever in the History #ARRahman #Scam2023 by #ACTC. Respect Humanity. 30 Years of the Fan in me died today Mr. #ARRAHMAN. #MarakkumaNenjam Marakkavey Mudiyathu, . A performer in the stage can't never see what's happening at other areas just watch it. pic.twitter.com/AkDqrlNrLD

— Navaneeth Nagarajan (@NavzTweet) September 10, 2023
People are saying #ARRahmanConcert is scam of the year, listen to this gentleman.#ARRahman | #ARRConcert | #MarakkumaNenjam pic.twitter.com/3VybS9eEsN

— Aryabhata | ஆர்யபட்டா 🕉️ (@Aryabhata99) September 11, 2023
HORROR Story of a family who paid 30K RS for #ARRahmanConcert :

"If I had stood for 2 more min, they would have squeezed & killed my child, we would have died, Are they even human beings" – Affected Family#ARRahman #marakumanenjam #Arr pic.twitter.com/nAaqREoFtx

— Aryabhata | ஆர்யபட்டா 🕉️ (@Aryabhata99) September 10, 2023
The organisers of AR Rahman's concert in Chennai issued an apology and took full responsibility for whatever happened on Sunday at the venue.
ACTC Events tweet
Grateful to Chennai and the legendary @arrahman Sir! The incredible response, the overwhelming crowd made our show a massive success. Those who couldn't attend on overcrowding, Our sincere apologies. We take full responsibility and accountable. We are with you. #MarakkumaNenjam
Grateful to Chennai and the legendary @arrahman Sir! The incredible response, the overwhelming crowd made our show a massive success. Those who couldn't attend on overcrowding, Our sincere apologies. We take full responsibility and accountable. We are with you. #MarakkumaNenjam

— ACTC Events (@actcevents) September 11, 2023
ALSO READ: Mahindra Collaborates with AR Rahman for Sonic Identity and brand anthem