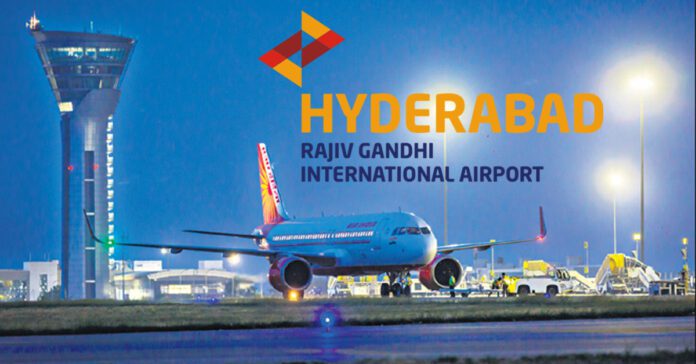 Hyderabad: Rajiv Gandhi International Airport (RGIA) has been named one of the most punctual airports in the large category, with an on-time percentage (OTP) of 90%. Cirium, an air transport analytics company, recently published an on-time performance report for November, which revealed the data.
This month, the airport made a debut in the top five, RGIA taking fourth place out of all other Indian airports for most punctual Airports world.
According to the report, 88.44% of RGIA flights departed on time. Furthermore, the on-time arrival rate was 84.41%. It went on to say that the airport serves 71 routes and 26 airlines in total.
While New Chitose Airport was ranked first with & on-time performance of 92.95% followed by Osaka International Airport an Fukuoka Airport.
Travel Diary tweet
#Hyderabad's Rajiv Gandhi International Airport Ranked as the 4th Most Punctual # Airport in the World! Based on November's on-time performance report by Cirium (aviation analytics firm), RGIA beat all #Indian airports in the large category with an on-time performance of 88.44%.
#Hyderabad's Rajiv Gandhi International Airport Ranked as the 4th Most Punctual #Airport in the World!

Based on November's on-time performance report by Cirium (aviation analytics firm), RGIA beat all #Indian airports in the large category with an on-time performance of 88.44%.

— Travel Diary (@TravelDiary5) December 27, 2022
ALSO READ: Hyderabad International Airport wins 'National Energy Leader Award'