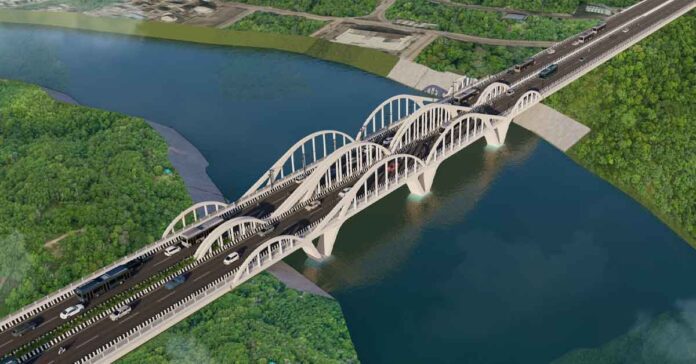 Telangana government is constructing five new bridges across the Musi River from Narsingi to Gowrelli to alleviate traffic congestion in the city.
This initiative by the State government proposes to alleviate traffic congestion within the core city, covering a 55-km-long stretch from Narsingi to Gowrelli. An administrative sanction of Rs.168 crores was given for the project, the state government said.
Municipal Administration & Urban Development Minister KTR will be laying the foundation stone for all the Five Bridges at a single location at Uppal Bhagayath on 25th September.
The Hyderabad Metropolitan Development Authority (HMDA) plans to build 5 bridges with four lanes each across the Musi River.
Bridge-1 at Budvel IT Park (on Esa River)

Bridge-II at Budvel IT Park (on Esa River)

Bridge at Manchirevula (on Musi River)

Bridge at HMDA Layout Uppal Bhagayath (on Musi River)

Bridge at Pratapa Singaram (on Musi River)
#Hyderabad: Foundation stone to be laid for 5 bridges across Musi River.

HMDA propose to construct five (5) Bridges with Four ( 4) Lane across the Musi River.

1. Bridge-I at Budvel IT Park (on Esa)
2. Bridge-II at Budvel IT Park ( on Esa)
3. Bridge at Manchirevula ( on Musi)… pic.twitter.com/jUrxehwcg2

— NewsMeter (@NewsMeter_In) September 24, 2023
ALSO READ: Lake Front Park: HMDA has developed this Park near Tank Bund