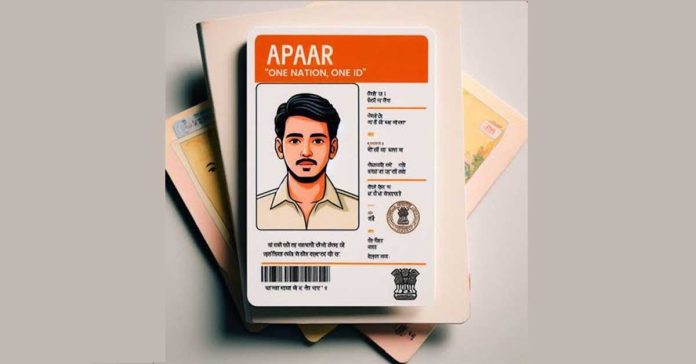 The 'One Nation One Student ID' scheme, known as 'Automated Permanent Academic Account Registry (APAAR)' will be a lifelong ID number. That tracks student's achievements and academic journeys as well as makes transfer from one school to another easier.
This is a lifelong ID number to track students' academic achievements in both public and private schools.
According to National Education Policy (NEP) 2020, the Union Ministry of Education has planned to create a 'One Nation, One Student ID' called 'Automated Permanent Academic Account Registry (APAAR).
This APAAR is for every student from pre-primary to higher education. In addition to this, it will be linked to the students' Aadhar ID, which every student has. The purpose of the Scheme for student Mobility, Academic Flexibility, Unified Student ID, and Easy Transfers. All government as well as private schools in India School will soon have their unique identification number.
Ministry of Education issued a letter to all the states, asking them to obtain the consent of the parents at all the schools under their jurisdiction for creating APAAR IDs for their children. This will be like a life-long CV for the students. They will no longer have to carry hard copies of their academic documents. The APAAR record will provide authenticity when students apply for the education of a job.
🚨 India to introduce one nation, one ID for all students across India.

Lifelong ID number to track students academic achievements in both public and private schools. pic.twitter.com/lu71lBB5UJ

— Indian Tech & Infra (@IndianTechGuide) October 16, 2023