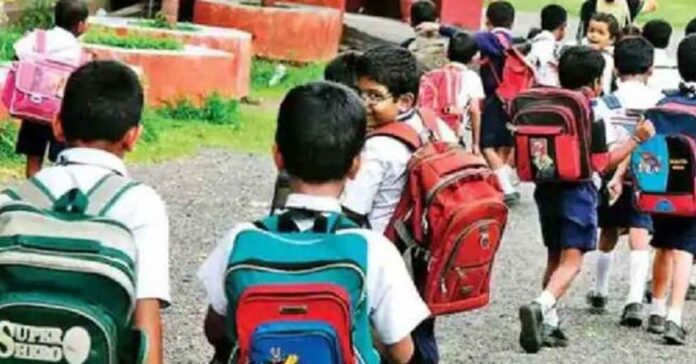 On Monday, the Director of School Education announced the new school timings of primary and upper primary schools across Telangana. Except for the twin cities of Hyderabad and Secunderabad. The notification was issued on Monday, July 24 for all districts. 
According to the notification, the primary and upper primary schools will start at 9.30 am in all districts. The primary schools will now function till 4.15 pm, while the upper primary schools will function between 9.30 am and 4.45 pm.
The primary and upper primary sections in the high school campus will continue to follow the existing school timings.
Attention——-

The #Telangana State Education Department have altered the timings for Primary and Upper Primary Schools.

According to the new time schedule-

Primary School- 9.30 AM to 4.15 PM
Upper Primary School- 9.30 AM to 4.45 PM. pic.twitter.com/qaCDQT7136

— NewsMeter (@NewsMeter_In) July 24, 2023
ALSO READ: Telangana rains: Govt declared 2 days holidays for schools