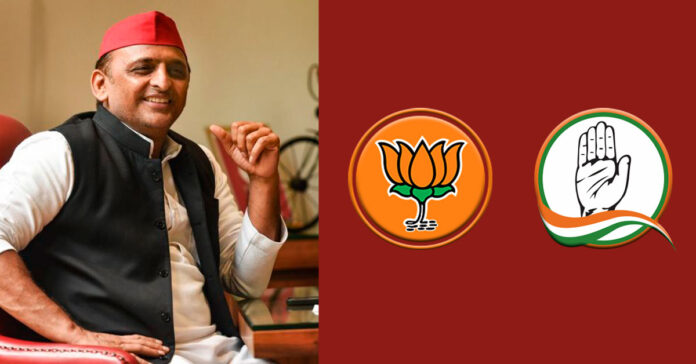 Akhilesh Yadav attacked the Congress, saying there is no difference between the grand old party Congress and the BJP.
The chief of Samajwadi Party compared Pakistan's Muhammad Ali Jinnah with Mahatma Gandhi and Sardar Patel. He made a statement that all of them fought for India's independence.
ANI quoted Akhilesh "Sardar Patel, Mahatma Gandhi, Jawaharlal Nehru and Muhammad Ali Jinnah studied in the same institute. They became barristers and fought for India's freedom," . He said this at a public rally in Uttar Pradesh's Hardoi.
Furthermore, he said "It was Iron Man Sardar Vallabhbhai Patel who imposed a ban on an ideology".
According to the ANI, Akhilesh Yadav is reported to say that "Investigation of Enforcement Directorate(ED) and Central Bureau of Investigation (CBI) that is going on against us and other leaders is because of Congress only. There is no difference between them (BJP and Congress). Congress is BJP and BJP is Congress,"