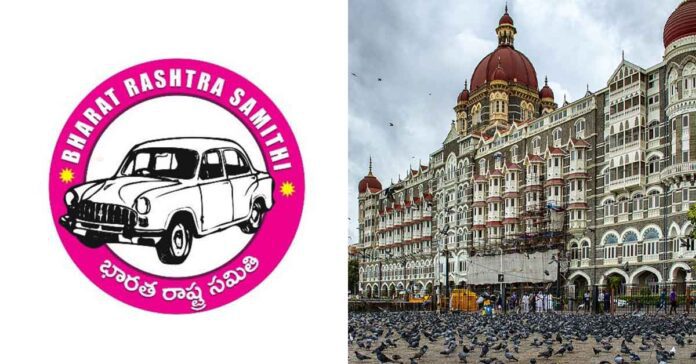 Abki bhar kisan sarkar the new slogan of KCR has attracted the people of Maharashtra and now they are rolling the red carpet to BRS for the 'Telangana Model'.
V Prakash Rao, BRS leader and Chairman of Telangana Water Resources Development Corporation said that people in Maharashtra have welcomed the Bharat Rashtra Samithi (BRS) with open arms. The state of circumstances left youths, farmers, and others profoundly dissatisfied. They've come out to celebrate the shift.
Employees from Maharashtra's IT industry, who are working in Hyderabad, are drawing parallels between the leaders of both states. In fact, Dhondge claims that this young organization is emerging as the BRS's primary propagandist in Maharashtra.
Telangana executed massive projects that added to the state's infrastructural facilities in record speed. However, the building of a 100-kilometer pipeline to take water from Godavari as part of the Jayakwadi Project to sustain drinking water delivery to several villages and towns in Aurangabad district took more than 15 years and is still completed, he noted.Many of Maharashtra's rivers and streams have over 1,800 dams. Several major rivers, including the Godavari, Krishna, Narmada, and Tapti, flowed through the state. However, irrigation was a significant failure story.
Another important indication of BRS influence was the decision to outlaw the Thalati system in Maharashtra. In his Aurangabad conference, Chandrasekhar Rao stated that Telangana has abolished the Thalati (VRA) system and urged the Maharashtra government to do the same. According to reports, negotiations are underway.
" Farmer suicides remain a reality in Maharashtra. Previously, Telangana had the greatest number of farmer suicides, followed by Vidarbha. However, Rythu Bandhu, constant electricity supply, the Kaleshwaram project, and lastly the state government's buying of food grains have transformed Telangana farmers' attitudes towards agriculture. Farmers in Maharashtra are not receiving any of these benefits.
According to BRS Kisan Cell chief Manik Kadam, farmer suicides in Maharashtra continue. At least ten farmers committed suicide as a result of the bad conditions that made farming in Maharashtra unprofitable. He stated that, as in Telangana, an honest approach to resolving the farming community's problems is lacking.
All these reasons made Maharashtrians roll red carpet for BRS party.
ALSO READ: BRS party office in Delhi to inaugurate by CM KCR on May 4