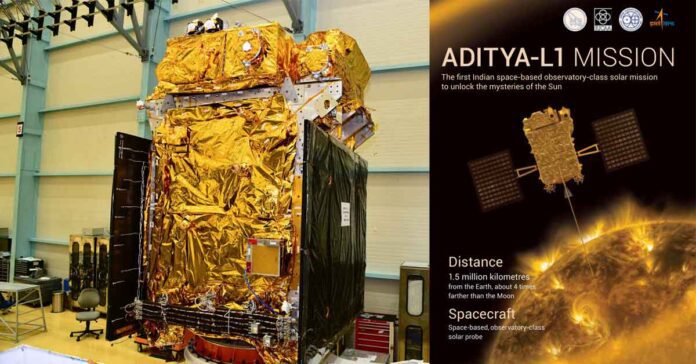 The Indian Space & Research Organization will Launch the Aditya L1 Solar Mission on 2 September 2023. The rocket is PSLV-XL and it will carry the Spacecraft in Space.
ISRO describes Aditya- L1 as the "first space-based Indian mission to study the sun" from a halo orbit around the Lagrangian point 1 (L1) of the sun-earth system.
It launched from the Launch View Gallery at Sriharikota on 2 September 2023. It will take nearly 4 months to reach the L1 point from its launch date to sun. That means it will travel nearly 1.5 million kilometers from Earth. This mission is to study the photosphere, chromosphere, and the outermost layers of the Sun's corona.
Aditya L1 Solar Mission
After the successful Chandrayaan-3 mission, ISRO on Monday announced the launch of Aditya-L1 spacecraft to study the Sun on September 2 at 11.50 am from the Sriharikota spaceport.
🚀PSLV-C57/🛰️Aditya-L1 Mission:

The launch of Aditya-L1,
the first space-based Indian observatory to study the Sun ☀️, is scheduled for
🗓️September 2, 2023, at
🕛11:50 Hrs. IST from Sriharikota.

Citizens are invited to witness the launch from the Launch View Gallery at… pic.twitter.com/bjhM5mZNrx

— ISRO (@isro) August 28, 2023
ALSO READ: Chandrayaan 3: ISRO releases graph of temperature variations on lunar surface