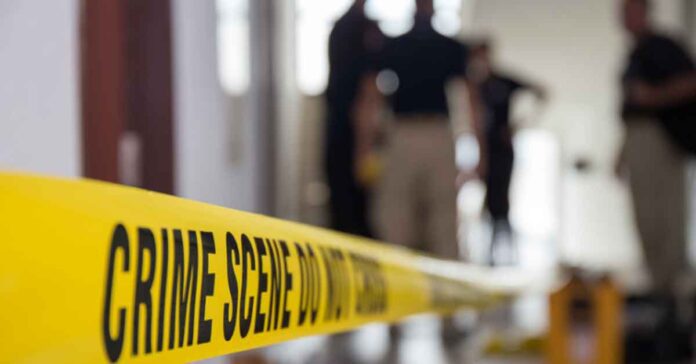 A 24-year-old woman has allegedly killed the son of her live-in partner and stuffed his body in a bed box in Delhi said police.
According to the Police, the accused was identified as Pooja Kumari, a resident of Ranhola. She killed 11-year-old Divyansh as she believed the boy to be responsible for his father not divorcing his wife.
The incident came to light when the BLK Hospital informed the police that a boy had been brought dead and there were strangulation marks on his neck.
Police registered a case and started a probe into the incident. And during the investigation, CCTV cameras were seen. In the footage, it showed that the last person entering the boy's house was the woman, Puja Kumari, a senior police officer said.
The accused had strangled the boy to death when he was sleeping and then concealed his body inside the bed box. Police checked the footage of more than 300 CCTV cameras. After a search she was arrested on August 13, Special Commissioner of Police (Crime) Ravindra Singh Yadav said.
Delhi police said Puja Kumari and Jitendra had started a live-in relationship in 2019. Jitendra was already married. After three years there was a fight between them. Due to that, he returned to his wife and son.
Puja believed that Jitendra didn't divorce his wife because of his son. Hence, the accused reached her partner's house on August 10. she found the door open and saw the boy sleeping on the bed. She then strangled the child to death. Later, she packed his dead body inside the box bed.
Woman Killed Live-in Partner's Son
Delhi Woman Murders Live-in Partner's 11-Year-Old Son After He Returns To His Wife

▪️24-year-old Puja Kumari (accused) has confessed to her crime & has been arrested

▪️"Puja reached her Partner's house on Aug 10, where she found the door open & saw the minor boy sleeping on… pic.twitter.com/jt98l5Rtlv

— Voice For Men India (@voiceformenind) August 16, 2023
ASLO READ: A Woman dragged on car bonnet in Hanumangarh, Rajasthan