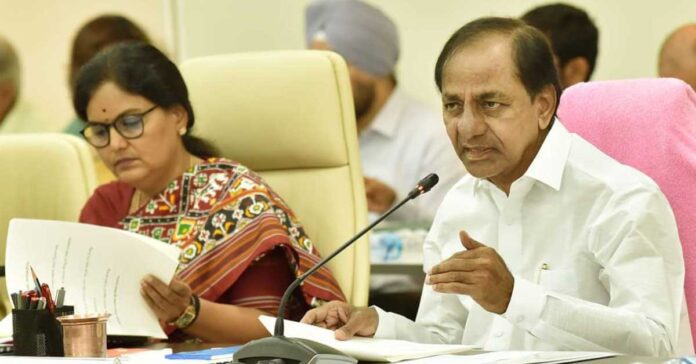 Telangana CM KCR announces Rs.105 crore for 21-day long celebrations of Formation Day celebrations. In Telangana, Chief Minister K Chandrasekhar Rao has said the state's formation Day should mark a befitting commemoration of the sacrifices made by martyrs for the cause of Statehood.
The ten years of Telangana statehood, achieved through struggles and sacrifices, in a democratic manner, on the occasion of Telangana state's birth decade celebrations. CM KCR said that the three-week festival will start from 2nd June to 22nd June. Formation Day should be celebrated in a festive atmosphere to reflect the glory of Telangana.
The CM directed the Finance Department to release funds of 105 crore rupees to the Collectors for expenses on the occasion of the Telangana formation day celebrations.
On Thursday, Dr. Br Ambedkar's Telangana Secretariat, a meeting of the Collectors was held under the chairmanship of CM KCR. He gave direction on the activities and arrangements of Telangana State's accession decade celebrations.
Telangana CM KCR announces 105crores for Formation Day celebrations
పోరాటాలు, త్యాగాలతో, ప్రజాస్వామ్య పంథాలో సాధించుకున్న తెలంగాణ స్వరాష్ట్రంలో, పదేళ్లకు చేరుకున్న ప్రగతి ప్రస్థానాన్ని తెలంగాణ రాష్ట్ర అవతరణ దశాబ్ది ఉత్సవాల సందర్భంగా, అమరుల త్యాగాలు స్మరిస్తూ, ప్రజల అకాంక్షలకు అనుగుణంగా ఘనంగా జరపాలని ముఖ్యమంత్రి శ్రీ కె. చంద్రశేఖర్ రావు జిల్లా… pic.twitter.com/gGGd4aN3kJ

— Telangana CMO (@TelanganaCMO) May 25, 2023
ALSO READ: KTR Business Tour: Telangana gets more investments from US