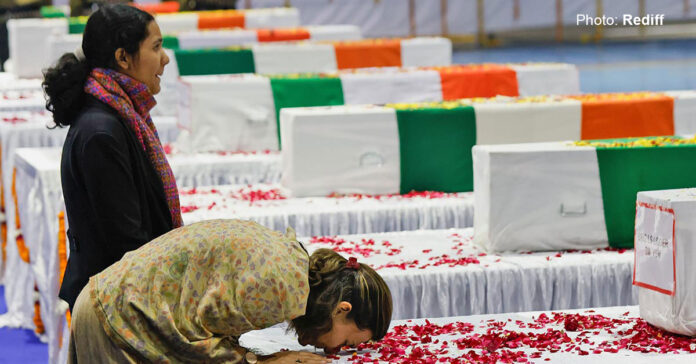 Brigadier Lidder's daughter who would turn 17 soon, stood brave by her mother's side while the whole family is grieving on his untimely death. She was appreciated for the bravery she showed during her father, Brig Lidder's last rites.
Unfortunately, even before the family could come out the shock, the daughter of Big. Lidder was trolled very badly on the social media.
Brig. Lidder was one among the 13 people who died in the chopper crash in Tamil Nadu recently. CDS Bipin Rawat and his wife were killed in the same crash.
Brig. Lidder was given a befitting farewell. Everyone could not control their tears when his brave daughter fell over his body and cried inconsolably.
On Friday, Aashna Lidder, tweeted "I am going to be 17. so he was with me for 17 years, we will go ahead with happy memories. It's a national loss. My father was a hero, my best friend. Maybe it was destined and better things will come our way. he was my biggest motivator: Aashna Lidder, daughter of Brig. L.S.Lidder."
Most of us do not know that Aashana who yearns to be a writer in the future, made her political views public. She bravely wrote against the government led by PM Modi and Yogi Adityanath.
She is being trolled by Modi and Yogi supporters for her anti-Adityanath and Anti- BJP views.
Surprisingly, the so called nationalists are trolling her when the family is going through their hardest phase of life. Hence, Aashna Lidder deactivated her Twitter account.
I don't know if Brig. Lidder's daughter, Aashna will return on Twitter or not later. Hope that she will continue making her political opinion public, and stand up and speak for the truth.
Else she will also become one among the millions who are losing their political place due to the right wing Hindutva trolls.