Akshay Kumar's upcoming live tour which got cancelled in New Jersey is a hot topic all over the social media. Now 'The Entertainers' a show of Akshay Kumar is reportedly getting cancelled after a low sale of tickets and non payments by the promoters.
Akshay Kumar, failing miserably at box office, is set to fly US for a 5-day city tour show. The name of the show is 'The Entertainers'. The show was scheduled to be performed by famous celebrities like Disha Patani, Sonam Bhajwa, Mouni Roy, Zahrah Khan, Nora Fatehi and more.
Amit Jaitly, one of the producers of the show stated, the scheduled show at New Jersey on Saturday is cancelled. This is due to low sale of tickets. The show was scheduled on March 4 this year.
However, the remaining 4 shows will take place normally as scheduled. Akshay and other actors will begin the tour on March 3 in Duluth, Georgia.
There will be a show in Texas on Wednesday, March 8. Followed by a show on Florida on March 11. The final show was scheduled at California on March12. The tickets for these shows are selling like hotcakes.
New Jersey show of Akshay Kumar gets Cancelled
"It is with a big Sorry this time, that we have to let our audience down and announce the cancellation of The Entertainers Tour show featuring Akshay Kumar and others. The show was scheduled to be held at the Cure Insurance Arena on March 4, 2023", SAI USA INC, the promoters stated in their post on Facebook.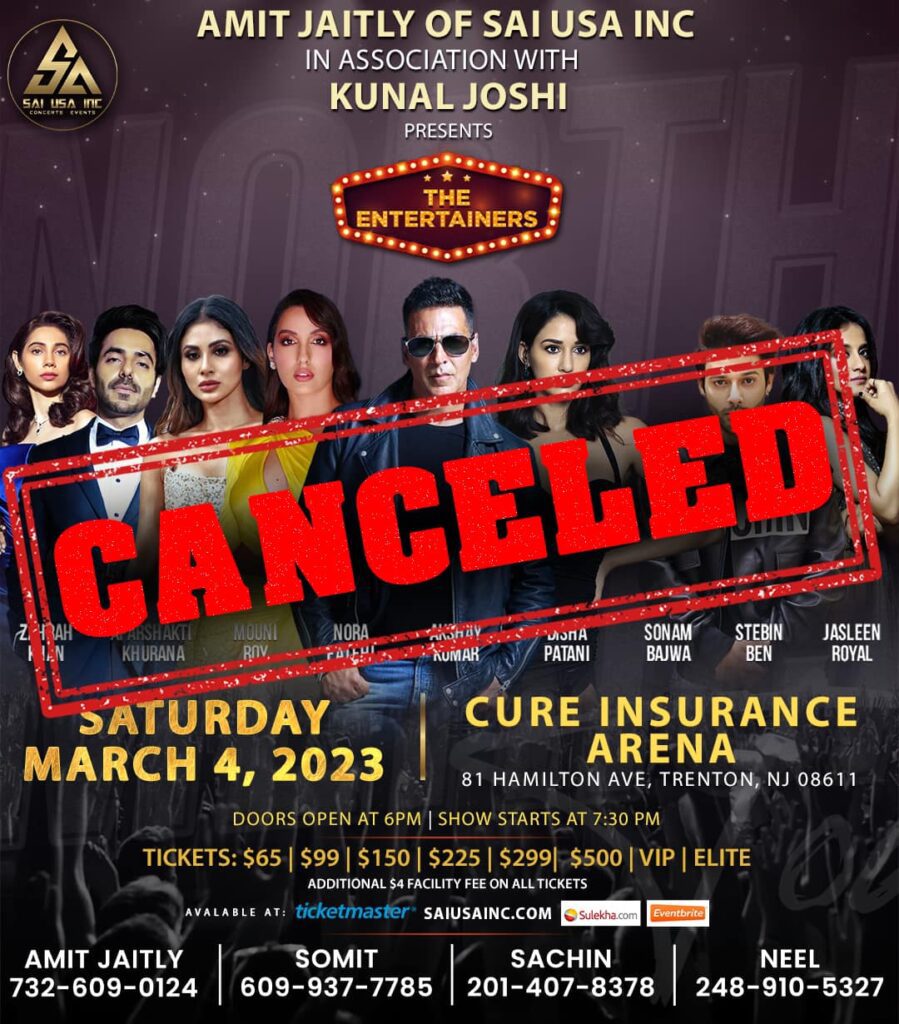 ALSO READ: Akshay Kumar talks about Indian History Text Books, Netizens started ROFL