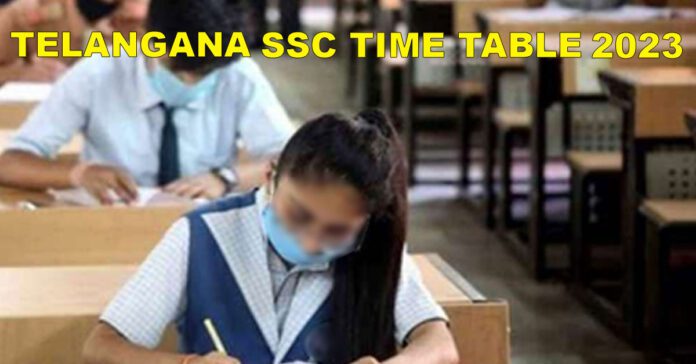 Hyderabad: Telangana 10th class SSC Board examinations will begin on April 3, 2023. Education Minister Sabitha Indra Reddy has releases announced on Wednesday that from now on, there will be only six papers instead of eleven.
The education department sent the proposal for only six subjects to the authorities a few months ago. And the GO was officially declared on Wednesday.
Sabitha Indra Reddy stated during a review meeting of the SSC Public Examinations arrangements also that a complete syllabus will be covered for the class 10 examinations.
According to the new guidelines, there will be Summative Assessment I and II for class 9 and Summative Assessment I and SSC public examination for class 10 with six papers. All papers are worth 100 points, with four internal tests (Formative Assessments) worth 20 points. Summative Assessment-II (class 9) and the SSC public examination worth 80 points (class 10). Science, on the other hand, will be divided into two parts, each with 40 marks. Part I for physical science and Part II for biological science. Physical and biological sciences will have separate question papers and answer scripts.
The internal choice will be given for essay or long answer type questions, but not for short answer type questions.
All subjects will have a three-hour exam, except science. Which will have an extra 20 minutes to collect physical science answer scripts and distribute biological science question papers. Model papers are available in the SCERT website to help SSC students prepare.
According to Sabitha Indra Reddy. It is important to identify students who are underperforming in certain subjects and help them better understand the concepts. Such students must be guided in order to perform well in the SSC board exams. The pre-final exams must be held in the months of February and March.
Telangana SSC examinations 2023 timetable
#Telangana SSC exam time table. pic.twitter.com/T2X0HKzD73

— Janardhan Veluru (@JanaVeluru) December 28, 2022