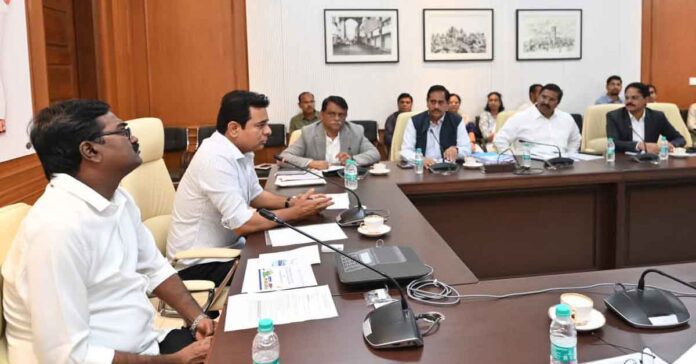 The Telangana government has announced the launch of a Common Mobility Card, which is expected to be available by the second week of August. Initially, the card will enable travel via Metro Rail and RTC buses.
The state government are plans to extend its usability to MMTS, cab services, and autos in the future.
According to Telangana today, IT Minister KTR held a meeting with Ministers Puvvada Ajay Kumar and V Srinivas Goud to discuss the details and launch of the Common Mobility Card for public.
Ministers also said, this card will available from August second week. The importance of a 'One Card for All Travel Needs' model. This Card not only for travel but also for various other transactions, akin to existing cards, thus streamlining travel payment processes.
Common Mobility Card
To enhance the experience of commuting through public transportation in Hyderabad city, Telangana government announced the introduction of a Common Mobility Card. Initially, it will facilitate travel via Metro Rail and @TSRTCHQ buses, with plans to extend its usability to MMTS, cab services, and autos in the near future. A meeting was convened by Ministers @KTRBRS, @puvvada_ajay to discuss the details of the Common Mobility Card. Tweeted by Minister of it, Industries, MA & UD, Telangana
To enhance the experience of commuting through public transportation in Hyderabad city, Telangana government announced the introduction of a Common Mobility Card.

Initially, it will facilitate travel via Metro Rail and @TSRTCHQ buses, with plans to extend its usability to MMTS,… pic.twitter.com/WKhXDEhGYe

— Minister for IT, Industries, MA & UD, Telangana (@MinisterKTR) July 20, 2023
ALSO READ: Hyderabad Metro introduces Student Pass 2023; Know the details