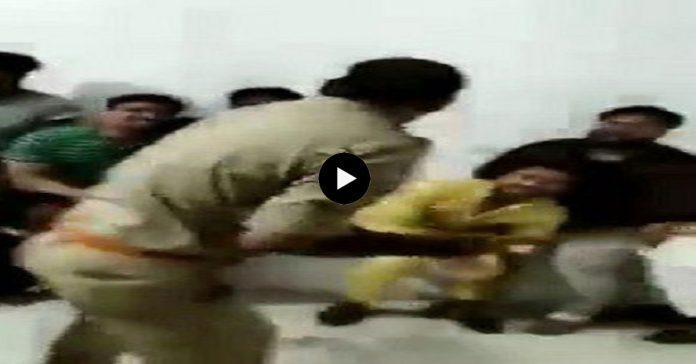 A video went viral on the social media after the protests made by a community for the remarks made by Nupur Sharma at Saharanpur. According to NDTV, initially, the police arrested 85 men and arrested them. While in custody, eight men were assaulted brutally.
The video of the cops assaulting the eight men went viral after an MLA shared it saying it as the 'return gift' for the protests. In the video, the men were seen persuading the cops to stop hitting them, but the cops did not heed to their pleas.
सहारनपुर हिंसा : पुलिस ने पीट कर हाथ तोड़ा फिर कोर्ट ने किया बरी pic.twitter.com/zjKpxN6qJn

— NDTV Videos (@ndtvvideos) July 4, 2022
In fact, the police denied that the video was from Saharanpur.
However, when the men were produced before the court, the court cleared them from all the charges. They left the jail as there was no evident that the men were present in the protests. The local court discharged them and they left the jail yesterday. Furthermore, it is said that their names were removed from the FIR.
Initially, 85 people were arrested in connection with the violent protests over the comments made by Nupur Sharma against Prophet Muhammad and Islam. However, these eight men seen in the video were discharged from the charges by a local court.
Yogi Adityanath's government was criticised severely for allegedly taking the judiciary in their hands against the protesters.
ALSO READ: Mumbai Sea Link accident: Two men killed by a speeding taxi, Viral Video