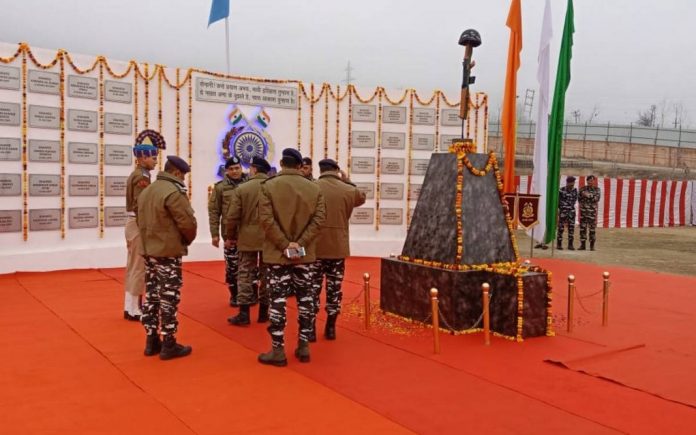 The martyrs of Pulwama Attack were remembered on Friday. On this day, last year, when the world was celebrating Valentine's Day. A suicide bomber of Pakistan-backed Jaish-e-Mohammad targeted a convoy of CRPF personnel and around 40 Jawans were killed in J&K's Pulwama district. 
A wreath-laying ceremony was held at the CRPF campus in Kashmir's Lethpora to remember their fallen compatriots & mark the first anniversary of Pulwama Attack, by the Central Reserve Police Force (CRPF) on Friday. 
 Umesh Gopinath Jadhav was a special guest at the event. 
A special guest:
His presence made the event even more special because of his gesture took everyone by surprise. He is a musician from Maharashtra. He was perturbed by the incident which was the biggest kind of attack on Indian forces wherein 40 jawans were killed.  
Musician:
Umesh Gopinath Jadhav is a musician from Maharashtra. The incident which shook made him decide that he would meet the families of all the 40 CRPF men killed in Pulwama attack.  
Soil from outside their homes:
He met the family members of the 40 jawans and collected soil from outside their homes and place it into an urn. They travelled over 61,000 km across India to collect the soil. He presented the urn at the memorial column at the Lethpora camp to build a memorial for the Pulwama Martyrs' 
Tweet:
On Friday, a tweet was posted by the Central Reserve Police Force (CRPF), in remembrance that they 'have not forgiven or forgotten the attack'. Your songs of valor are not lost in the harsh noise.
ALSO READ: Pulwama Terror Attack: Pakistan about to be unmasked soon, NIA likely to file chargesheet today