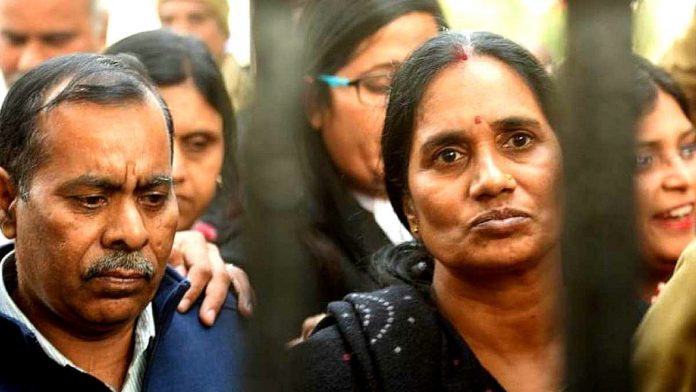 Though faith has been drooping, a sense of Justice still prevails in the sensational Nirbhaya case of the gang rape on 16th december 2012. After being issued death warrants against the four convicts of death row of this case and they were supposed to be hanged on January 22 in Tihar jail.the review petitions of all the four death row convicts in the case stand dismissed by the top court.

 Adjournments:
The people of India, and especially the parents of the murdered girl, are unhappy with the adjournments given by the court and taking a toll on them. Everyone has been seeing procedural delays with convicts trying their best to delay the execution.
Asha Devi, Nirbhaya mother, has been pleading the court for more than one and a half years for the legal remedies. she broke down inside the courtroom to issue a fresh date for the execution of the four convicts in nirbhaya case.
The Supreme Court has deferred hearing to  the Centre's plea seeking separate execution of the Nirbhaya case convicts.
Recent development:
In a recent development of nirbhaya case, the court gave Pawan the 'liberty to choose' his counsel from the impaneled advocates of the Delhi State Legal Service Authority, after his advocate AP Singh that he is no longer representing convict Pawan. SC to hear on March 5 Centre's appeal against HC verdict on hanging of 4 convicts.
Judge faints in the courtroom. 
'People at large have fainted so many times waiting for justice in this case' was a comment by people outside the court when Supreme Court Judge, Justice. R. Banumathi, fainted in the courtroom while dictating the order of Center's plea for the hanging of the four convicts of nirbhaya's case. However, she regained consciousness after being taken to her chamber by other judges.