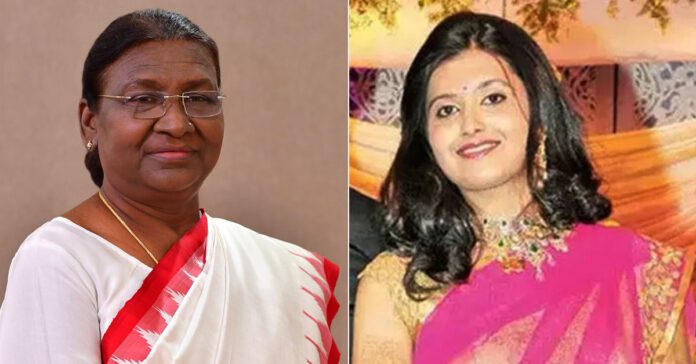 Pullareddy Sweets owner's daughter-in-law, Pragna Reddy, has written a letter to the President of India Droupadi Murmu pleas her to protect her from her mother-in-law Bharathi Reddy and their daughter SriVidya Reddy.
According to Pragna Reddy, Bharathi Reddy and Srividya Reddy have been harassing her and her daughter for the past eight years. They had previously tortured her in return for dowry. And they had built a wall overnight to prevent her from leaving the room.
On the 29th of this month, President Droupadi Murmu will pay a visit to her family's G. Narayanamma College. Pragna Reddy's letter is creating a sensation.
Pullareddy Sweets owner's daughter-in-law, Pragna Reddy wrote to President Droupadi Murmu, pleading with her to treat her and her child justly, saying, I am writing this letter to you with the hope that as a woman, you will understand the pain and sadness of another woman.
Raghavareddy, son of Pullareddy Sweets founder G. Pullareddy, is in charge of business affairs. In 2014, Raghava Reddy's son Ek Nath Reddy married Pragna Reddy. Ek Nath Reddy and Pragna Reddy's families clashed a few years after their marriage. Pragna Reddy had previously filed a complaint with Panjagutta PS about her husband and in-laws harassing her. The police filed a report under the Domestic Violence Act.
ALSO READ: Telangana: Harish Rao alerts people on surge in Covid cases