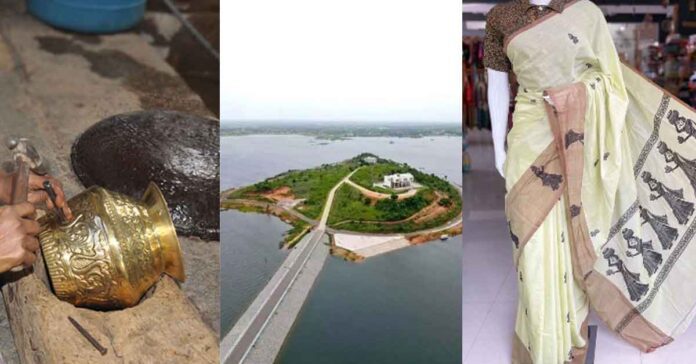 Pembarthi and Chandlapur are recognized by the Union government as the best rural tourism villages in Telangana.
On 25 September, Union Tourism Minister G. Kishan Reddy announced this while speaking to the media in Hyderabad. Two villages from Telangana, Pembarthi in Jangaon and Chandlapur in Siddipet have bagged the best tourism village award for 2023. The villages will receive awards on Wednesday, 27 September, at an event in Delhi.
In addition to this, the Central government recognized the handicrafts and tourism places Bhoodan Pochampalli as a tourism village two years ago.
Pembarthi is famous for handicrafts and metalwork. The village is famed for brassware craftsmanship. Producing a wide range of handcrafted brass items, including idols, figurines, utensils, and decorative pieces. These items are also exported to various countries. Nearly 25,000 tourists visit each year.
Chandlapur is famous for its Ranganayaka Swamy temple, intricate handlooms 'Gollabama' sarees, and other crafts of the region. In the recently concluded G-20 summit, the Central government promoted Telangana arts and crafts, especially during the recent summit when foreign delegates were presented with the Pochampally sarees and scarves.
ALSO READ: Hyderabad airport identified as Most punctual airport in the world