On July 10 the family of former Pakistan President Pervez Musharraf said that he was not dead. They denied all the reports of his demise. Pakistani media outlet Waqt News was the first to report the death of Musharraf on their Twitter handle. However, the tweet was deleted later. Pervez Musharraf (78), has been living in Dubai since March 2016. He ruled Pakistan from 1999 to 2008.
Subsequently, Musharraf's family tweeted that he is 'not on a ventilator, but Mr. Chaudhry, who was the information minister in the Imran Khan government, was once a media spokesperson for Musharraf said that he spoke to Musharraf's son who confirmed his illness.
Musharraf came to power by ousting then PM Nawaz Sharif in a 1999 bloodless coup.Apparently, India and Pakistan tried to resolve a few issues during the term of Musharraf and then Indian PM Atal Bihari Vajpayee. They met at the Agra Summit in January 2004 and proposed the "four-point solution" to Kashmir. However, the deal failed.
Pervez Musharraf Political Career
According to CNBC, the timeline of Pervez Musharraf's political career is as follows:
October 7, 1998: General Musharraf was appointed the army chief by the then PM Nawaz Sharif. However, their relationship had a breach due to Kargil border conflict with India the next year.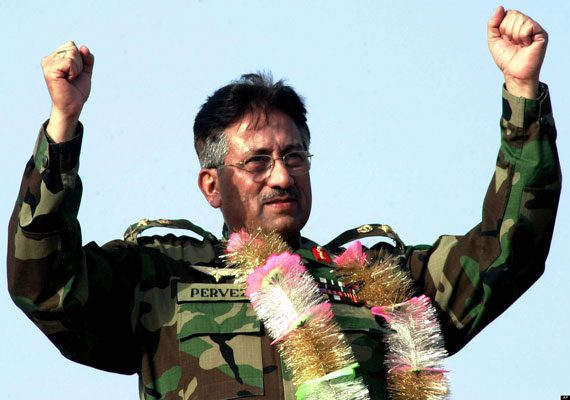 October 13, 1999:Musharraf takes power following a bloodless coup after Sharif sacked him a day earlier while the general was on his way back from Sri Lanka. The country was virtually bankrupt and the coup was relatively popular. Next year Sharif is into exile.
June 20, 2001: Musharraf is sworn in as president but retains his army chief post.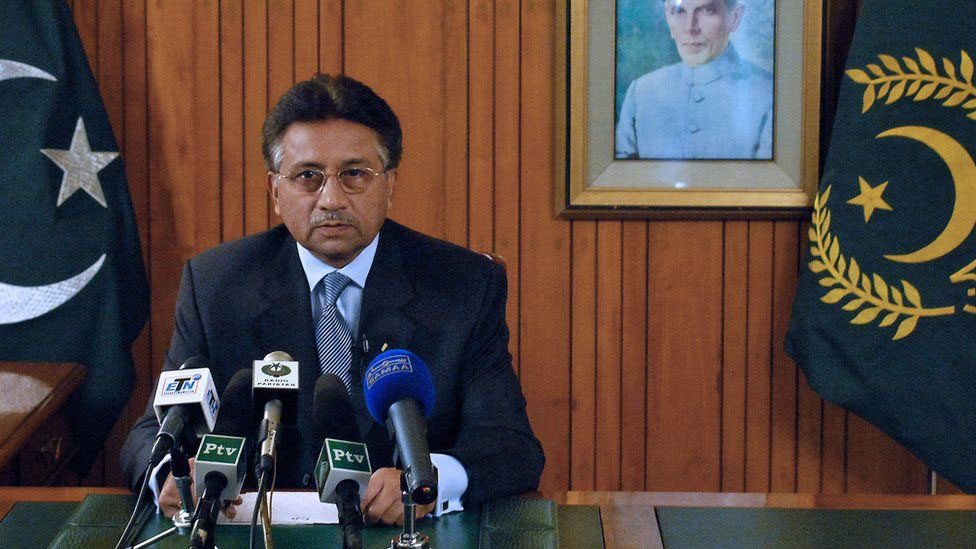 September 12, 2001: A day after al Qaeda attacked the United States, then US secretary of state Colin Powell tells Musharraf: "You are either with us or against us." A week later, Musharraf announces Pakistan has joined the US-led war on terrorism.
April 30, 2002: Musharraf wins a controversial referendum on extending his rule for five more years.
July 6, 2002: Musharraf imposed laws effectively barring former prime ministers Benazir Bhutto and Sharif from power.
Musharraf Survives Al Qaeda Attempts
December 14 and 25, 2003: Musharraf survives two al Qaeda-inspired assassination attempts in Rawalpindi. Low-ranking army and air force personnel implicated in the first attack.
December 24, 2003: Musharraf announces he will step down as army chief by the end of 2004.
January, 2004: Musharraf and India's then prime minister Atal Bihari Vajpayee, agree to a peace dialogue less than two years after the nuclear-armed nations went to the brink of war. The neighbours have fought three wars since 1947.
December 30, 2004: Musharraf announces he is going back on his pledge to step down as army chief.
October 2005: Musharraf rallies the country and the army emerges with credit for leading relief efforts after an earthquake kills 73,000 people.
Musharraf Autobiography
September 2006: Musharraf launches his autobiography, In the Line of Fire, in New York.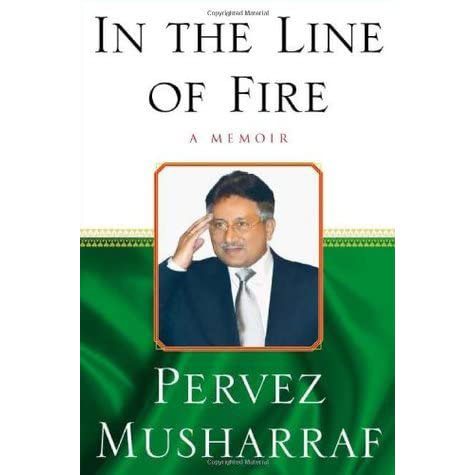 March 9, 2007: Musharraf suspends Supreme Court chief justice Iftikhar Chaudhry on allegations of misconduct. Lawyers rally to the top judge and Musharraf's popularity plummets as their pro-democracy campaign draws support.
July 6, 2007: Assassins try to kill Musharraf, but his plane had taken off and was far away before they opened fire from a rooftop close to the military airfield in Rawalpindi.
July After a week-long siege, Musharraf orders troops to storm the Red Mosque in Islamabad to crush a Taliban-style movement. 105 people killed at least in this movement.
July 20 2007: Supreme Court reinstates Chief Justice Chaudhry, dealing a blow to Musharraf's authority.
September 10 2007:Sharif tries to return from exile but is arrested at Islamabad airport and deported to Saudi Arabia, despite having clearance from the Supreme Court to return.
October 6, 2007: Musharraf wins most votes in a presidential election but has to wait for the Supreme Court to confirm the legality of his re-election.
November 2, 2007: Supreme Court reconvenes to hear challenges whether Musharraf was eligible to stand for re-election by parliament on October 6.
November 3, 2007: Musharraf imposed emergency rule.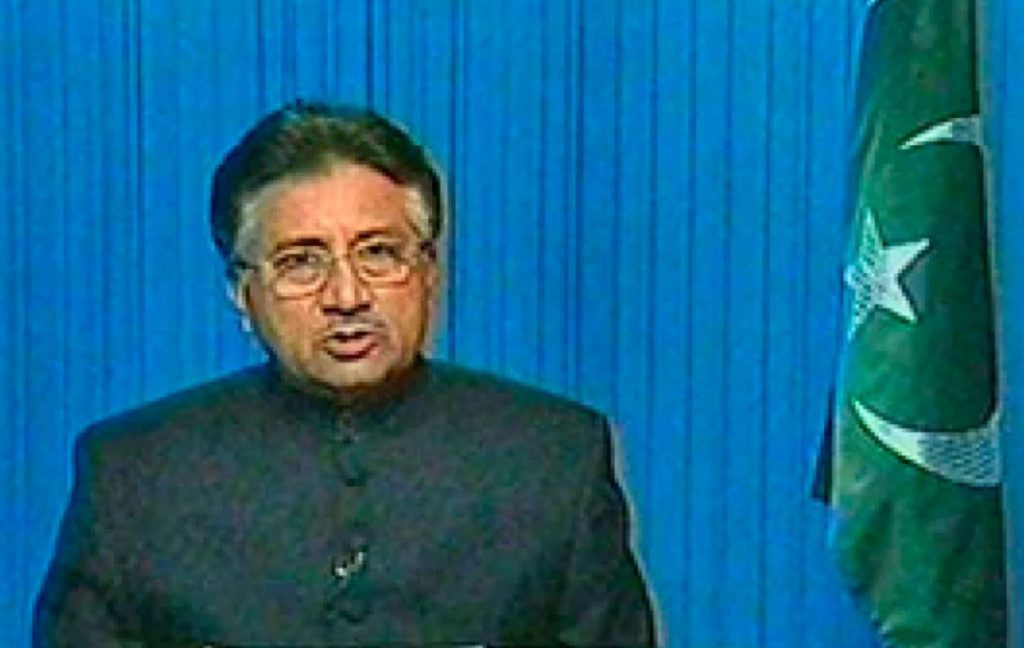 Musharraf was declared a fugitive in the Benazir Bhutto murder case and Red Mosque cleric killing case. He is facing treason charges for suspending the Constitution in 2007, a punishable offence for which he was indicted in 2014.The former military ruler left for Dubai in March 2016 for medical treatment and has not returned since.
ALSO READ: Abu Yusuf arrested in Delhi suspected as an ISIS Terrorist, was plotting attack