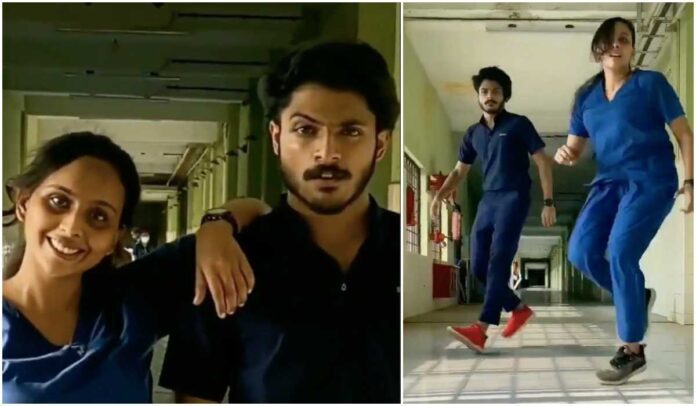 Two Kerala Medicos' Dance for the 'Rasputin challenge' set internet on fire. Little did they know that they would become famous within no time.
The Duo Janaki Om Kumar and Naveen Razak are overwhelmed with the responses, reactions, selfies and attention they are getting for the 30 seconds video of theirs. They gained thousands of followers on the social media.
Two weeks ago, they were just like any other regular students of Thrissur Medical College. Now they are social media stars. It was just like any other challenge for them. Suddenly, they became ambassadors of communal harmony.
Communal Hate
Last week, a lawyer, posted a comment on Face Book stating that the dancing duo belong to different religions. He also cautioned the parents of Janaki about her dance partner's religion. This comment created outrage among the students. The students started similar dances competitions to protest against this hate message.
The Duo's Response
Janaki first was taken aback by the comment on FB as the lawyer had mentioned her father in his post. Janaki's father is a scientist and her mother is a radiologist. Fortunately, she decided to ignore the comment. Her parents also felt the same.
Naveen also ignored the comment and did not respond to anyone. Many more students have shown their solidarity by dancing to the same song.
Furthermore, the students union at the Cochin University of Science and Technology in Kochi announced a dance challenge with cash prizes.
All the students want to register their protest at all those people who are making hateful comments.