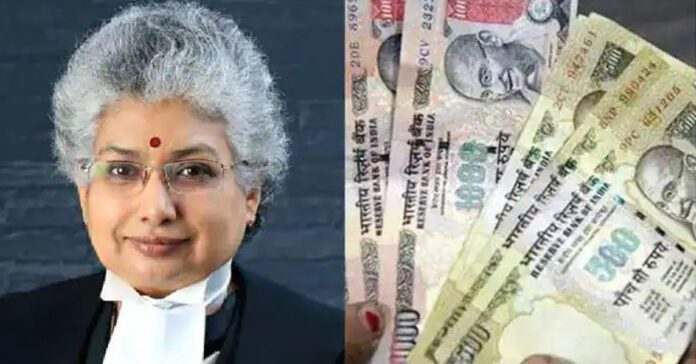 Justice B V Nagarathna is news these days for giving bold statement on demonetization calling the move unlawful and vitiated. Let us look at who actually she is.
Banglore Venkataramiah Nagarathna was born on October 30th 1962.She  is a judge of Supreme court of India. She is the daughter of former Chief Justice E.S. Venkataramiah. she earned a Bachelor of Arts in history.
Nagarathna later went on to earn a degree in law and joined the Karnataka Bar Council in 1987. She practiced constitutional and commercial law in Bangalore before being nominated to the Karnataka High Court as an additional judge in 2008. On February 17, 2010, she was appointed as a permanent judge.
She was appointed to the Supreme Court of India on August 26, 2021. She is set to become India's first female Chief Justice in 2027.
The reason she is in news is that she was the only dissenter among the majority in this case. The Supreme Court upheld the Center's 2016 decision to cancel the Rs.1,000 and Rs.500 denominations by his 4-1 majority vote. she believes that the disputed notice of November 8, 2016 is unlawful. 
Noting that there was no independent opinion from the Reserve Bank of India (RBI) and that the entire exercise took place within 24 hours, she said the power of the large central government was rather exercised through legislation at the plenary. I added that there is. Enforcement by issuing a notice.
This
proposal
was
made
by
the
Center
while
RBI's
comments
were
being
sought,
and
such
RBI's
comments
shall
not
be
construed
as
recommendations
under
section
26(2)
of
the
RBI
Act.