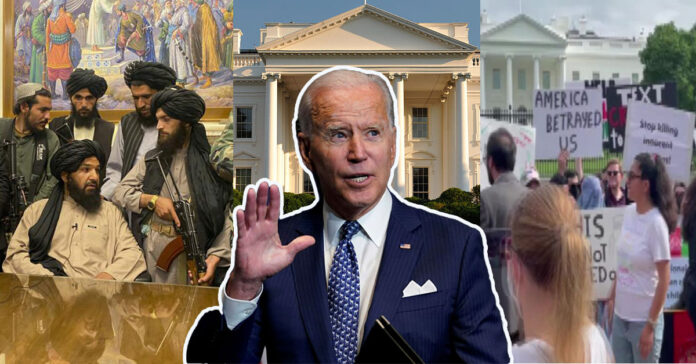 After Taliban took over Kabul, Afghan Americans in the US protest against Joe Biden outside white house. Meanwhile, US President Joe Biden is facing global questions about his approach to the conflict. He is blamed for the worst situation in Afghanistan.
According to the news and pictures shared by the news agency ANI on Monday, showed hundreds of Afghans assembled outside the White House. They shouted slogans such as "Biden you betrayed us", "Biden you are responsible".
#WATCH | "Biden you betrayed us, Biden you are responsible," chanted Afghan nationals outside the White House against the US President after Afghanistan's capital Kabul fell to the Taliban pic.twitter.com/giMjt2grNW

— ANI (@ANI) August 16, 2021
The protesters also condemned the actions of the Taliban in Afghanistan. They said that the afghan citizens do not deserve this.
The protest was also attended by children who stood before the White House holding Afghanistan flags.
ALSO READ: President Ghani flees, Taliban in control of Afghanistan