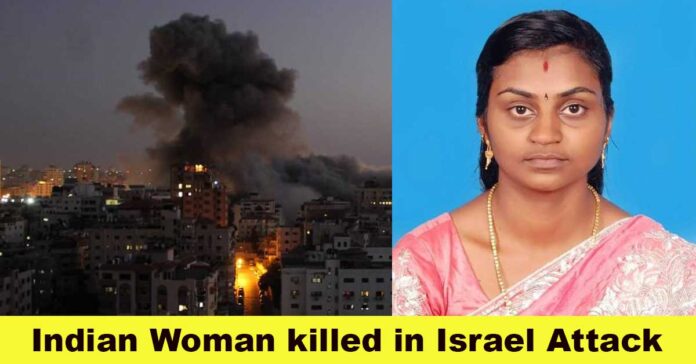 Israel Attack on Palestine: A Kerala woman working in Israel was killed allegedly on Tuesday. The family alleged that she was killed in a Palestine rocket strike.
They claimed that a rocket fell on the residence of the 31 year old Soumya. She stayed in the city of Ashkelon. The rocket fell on her house when she was talking to her husband Santhosh. He was over a video call with her from Kerala.
ALSO READ: పాలస్తీనా పై ఇజ్రాయెల్ భారీ వైమానిక దాడులు
Mr. Santhosh's brother Saji told that Santhosh heard a huge sound during the video call. Suddenly the phone got disconnected. Immediately, the family contacted the fellow Malayalees working there. They came to know about the incident.
According to the family, Ms. Sowmya hails from Keerithodu in Idukki district. She was working as a housemaid for the last seven years.
ALSO READ: Israel becomes mask free country