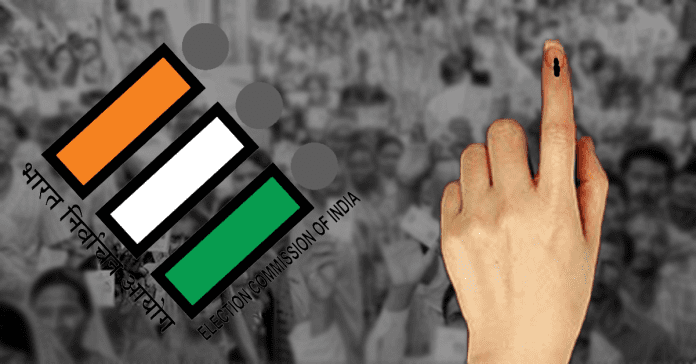 Assembly Elections 2023: Election Commission of India to Announce election schedule for Telangana and 5 other states.
Telangana legislative assembly election is scheduled to be held in December 2023. To elect all 119 members of the state's Legislative Assembly.
Last week, the ECI had organised a briefing for general, police and expenditure observers for the upcoming Assembly elections. That states are Rajasthan, Madhya Pradesh, Telangana, Chhattisgarh, and Mizoram.
Assembly elections in five state will held on:
Mizoram on November 7
Chhattisgarh on November 7 and November 17 (two phases)
Madhya Pradesh on November 17,
Rajasthan on November 23 and
Telangana on November 30
Counting in all five states will take place on December 3.
SCHEDULE OF
Telangana
Legislative Assembly Election
ECI announced election Polling date on 30th November and Election counting will be done on 3 December 2023. Elections to Five states are Telangana, Rajasthan, Madhya Pradesh, Chhattisgarh and Mizoram. There are total 679 assembly seats that will go to polls. Total voters are 16 crore both male and female for voting. Senior persons and persons with physical disabilities as a facility to vote from. Need to informed the chief election commissioner.
2.03 corer in Chhattisgarh,
5.6 crore in Madhya Pradesh,
5.25 crore in Rajasthan
3.17 crore in Telangana.
There are 1.77 lakh polling stations across the five states.
ALSO READ: Telangana Elections 2023: Contesting MLA candidates full list