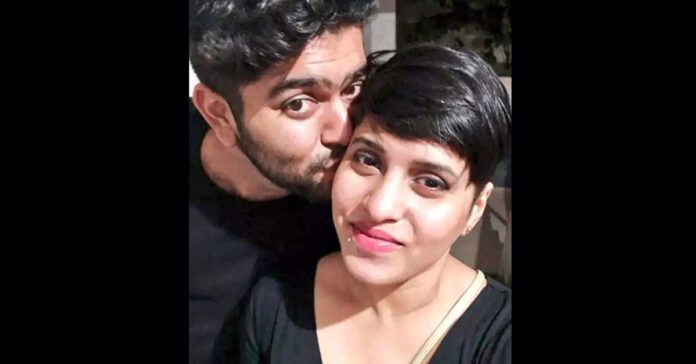 Accused Aaftab Poonawala, alleged murderer of his girlfriend, Shraddha Walker. It is alleged to have chopped her body into 35 pieces. He is in news again for misleading police that he threw away her body parts in different places.
In a new charge sheet, the police mentioned that he ground his live-in partner's bones into a stone grinder. Even worse, approximately three months after killing Shraddha, Aaftab burned many sections of her body with gasoline, leaving only her head behind. Police interviewed a witness who claimed that Shraddha Walkar frequently took sick days from work under the excuse of illness because Poonawala assaulted her.
Walkar used to work at a call-centre in Mumbai. She frequently informed her team supervisor that Poonawala had assaulted her and she was unable to go to work. Aaftab said to the police that they even went on a lengthy excursion to Haridwar, Rishikesh, Mussoorie, Manali, and Chandigarh when he confessed to the murder. They both planned a trip to strengthen their bond. They met Badri when they reached Parvati Valley, a boy they had become friends with on a dating app. Badri welcomed them to his Delhi home. The pair stayed at Badri's residence for around 8-10 days.
However, Aaftab and Shraddha's quarrels continued. Badri asked them to leave because of their fights and they started to live in a rented house. When the couple ran out of money, the severity of their conflicts increased. They were now arguing about money because they were both unemployed.
The charge sheet mentions that during one of the arguments over dining out every day, Aaftab poonawala requested Shraddha to contribute to daily costs, but she became upset and began assaulting him. Aaftab, determined to break her habit of arguing, grabbed her near, sat on her chest and strangled her to death. He also stated that he sliced the deceased corpse into 17 parts over the following four to five days(three pieces of each hand (six pieces), three pieces of each leg (six pieces), head, chest, two pieces of pelvis, and thumb).
ALOS READ: Shraddha murder case: Bone samples found in forest, match with DNA of victim's father