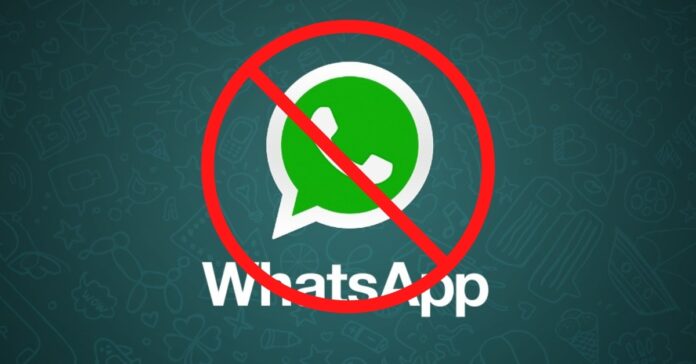 As 2022 draws to a close, a number of older devices will stop working to support WhatsApp. The meta-owned Quick Messaging platform will stop working on a few Android smartphones and iPhones in January of next year.
According to informed by GizChina, WhatsApp plans to discontinue support for nearly 49 smartphones from various manufacturers. According to the report, the application will stop receiving updates on December 31, which will finally leads in the WhatsApp service being disabled on these smartphones.
Some of these devices include Android phones like Samsung, Huawei and other manufacturers, as well as some Apple iPhone models. However, because most of these devices are quite old, users may have updated to a newer phone since.
Whatsapp to stop working on these devices:
Apple: Apple iPhone 5, Apple iPhone 5C
Huawei: Ascend D, Ascend D1, Ascend D2, Ascend P1, Ascend Mate, Ascend G740
LG: Enact 2, Lucid 2, Optimus 4X HD, Optimus F3, Optimus F3Q, Optimus F5, Optimus F6, Optimus F7, Optimus L2 II, Optimus L3 II, Optimus L3 Dual, Optimus L4 II, Optimus L4 Dual, Optimus L5, Optimus L5 II, Optimus L5 Dual, Optimus L7, Optimus L7 II, Optimus L7 II Dual, Optimus Nitro
Samsung: Galaxy Ace 2, Galaxy S2, Galaxy S3 mini, Galaxy Trend II, Galaxy Trend Lite, Galaxy Xcover 2, Galaxy Core.
Sony: Xperia Arc S, Xperia Miro, Xperia Neo L.
WhatsApp will be ending support for its platform on some Android and Apple models. According to a report by GizChina, WhatsApp is planning on ending support for almost 49 smartphones across different brands such as Samsung, Apple and more.#WhatsApp #Android #iPhone #Technology pic.twitter.com/nbfTS7Ubfl

— DevioTech (@TechDevio) December 28, 2022
ALSO READ: Bharat Biotech's intranasal Covid vaccine 'iNCOVACC' gets Govt approval