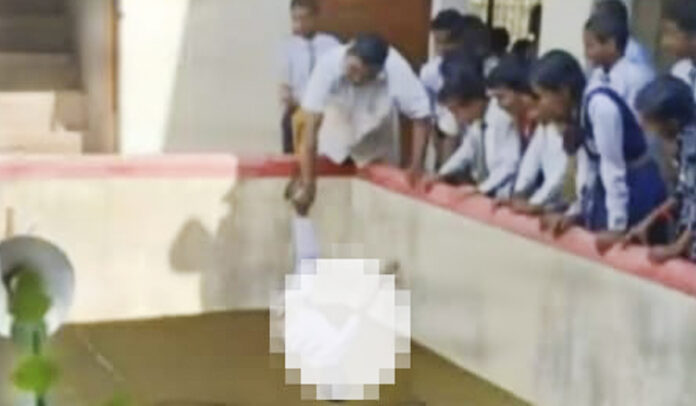 In a shocking incident, the principal of a private school in UP, allegedly punished a nursery class in an inhuman way.
Moreover, it is said that the Principal dangled a child studying in the nursery, upside down from the first floor of the school building. He was punished for the mischief the boy did in his class.
In addition to this, the photograph of the boy dangling down and scores of children looking on, has gone viral on social media.
Reportedly, the incident happened on 27 October 2021, in a private school in Uttar Pradesh. The school principal of the school punished the 5-year old boy for doing some kind of mischief in his class.
However, the School Principal is arrested and is being interrogated, reports Janata Reporter. He is arrested on the  charges under section 104/21 and 352,506. It is informed that the arrested is made after the father of the 5-year old boy complained in the Ahrora Police station.