Tokyo Olympics Update:

Day 2



Weightlifting
Mirabai Chanu wins silver, going for 115kg making an Olympic record at Tokyo Olympics 2021, tries 117kg in third set but fails and clinches silver in the 49kg Group A weight lifiting event while China's Hou Zhihui wins Gold.
Archery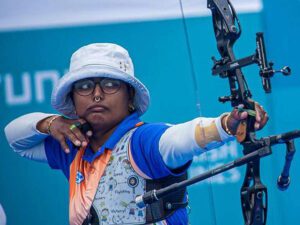 The team of Pravin Jadhav and Deepika Kumari lost to South Korea's An San and Kim De Jeok 6-2, India came back strong in the third set winning 4-2, scoring 35-37 but the day was still cheering for Korean team winning the fourth set at 36-33, a stunner from Pravin scoring 6 in the fourth set had cost India dearly.
India scored 6,9,9,9 while South Korean dominated the game with 10,7,10,9
Though Mixed Archery paid off with Deepika Kumari tagging with Pravin Jadhav and the pair have got selected into Quaterfinals. The event started in a misfortune of losing the first set but the pair put up their strengths ahead winning the third set at 5-3, giving an impression to give their best in Quaterfinals 06.44 AM
Hockey
India wins 3-2 over NewZealand in Group A with Rupinder Singh scoring the penalty, India will face Australia on Sunday.
Air Pistol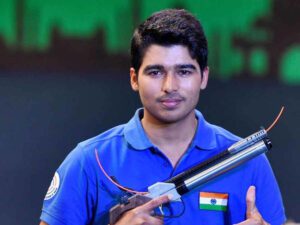 Saurabh Chaudhary makes it to the final for Men's 10m Air Pistol with a score of 586 while World's No.1 Abhishek Varma misses it at 575. Saurabh Chaudhary will make his chances for the BIG medal today at 12 PM live IST.