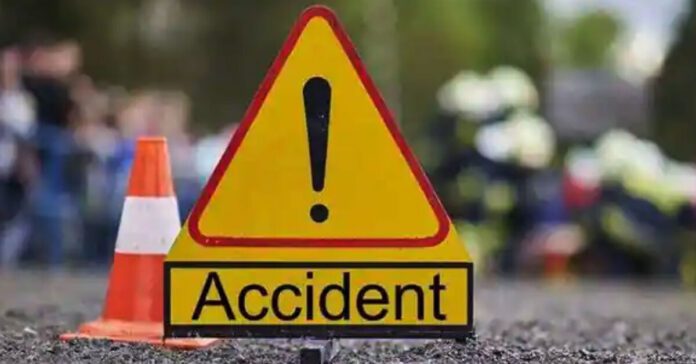 In a tragic incident, seven women died, and at least 10 other people were injured in a road accident near Tirupattur district, Tamil Nadu.
According to the police, the incident occurred in the early hours of Monday on the Chennai-Bengaluru highway in Tamil Nadu. When a speeding lorry hit a tourist van, it crashed on a woman sitting on the roadside median. Nearly ten people were critically injured and shifted to a nearby hospital for treatment.
The victims identified as M. Meena (50), D. Devayani (32), P. Saittu (55), S. Devika (50), V. Savitri (42), K. Kalavathi (50) and R. Geetha (34) belonged to Pernambut town in Vellore district of Tamil Nadu.
According to News, Police said 45 people from a village near Ambur, Tiruppattur district. On September 8, they went on a tour to Bengaluru in two vans. They were returning to their village on Monday morning after the tour. One of the vans stopped for some reason near Natrampalli.
Meanwhile, some people got down from the van and sat on the median of the road. Unfortunately, a truck coming from Krishnagiri first collided with a van. The van, in turn, fell on the people sitting on the centre median and crushed the people to death. Seven women were dead on the spot, and ten people suffered critical injuries.
STORY | Seven people killed in accident in Tamil Nadu

READ: https://t.co/aYj5NvBBhN

VIDEO: pic.twitter.com/yYRFKrxIKj

— Press Trust of India (@PTI_News) September 11, 2023
Tamil Nadu Chief Minister M K Stalin announced a compensation of Rs.1 lakh each to the families of the seven women who died in a road accident at Tirupattur earlier in the morning.
The victims from Perambut in the Vellore district who were on a pilgrimage to Karnataka, died on the spot when the van they were travelling in was hit by a truck.
#TamilNadu Chief Minister #MKStalin announced a compensation of Rs 1 lakh each to the families of the seven women who died in a road accident at Tirupattur earlier in the morning.

The victims from Perambut in the Vellore district who were on a pilgrimage to Karnataka, died on… pic.twitter.com/pWBulSvSsM

— IANS (@ians_india) September 11, 2023
ALSO READ: Bus Collides with Truck in Maharashtra, 55 passengers injured