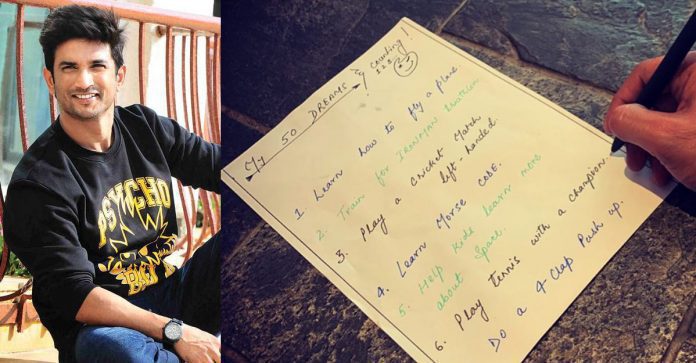 Sushant Singh Rajput, the boy next door, had many dreams in his bucket list –  Learning how to fly a plane, training for Iron Man triathlon and playing a cricket match left-handed, were some of the pointers on Sushant's bucket list of 50 dreams.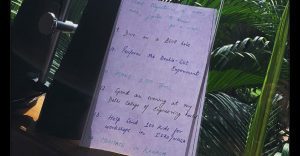 Bollywood actor Sushant Singh Rajput, 34, who was found dead in his Mumbai home on Sunday, had largely been a social media person. However, if there's one thing that the late actor documented on and off in social media posts, it was his "bucket list of 50 dreams" – a Twitter series that now serves as a reminder of the actor's lasting ambitions.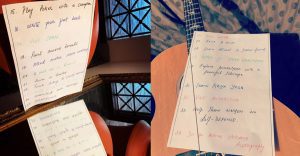 Sushant Singh Rajput made a list of his biggest dreams that he wanted to accomplish. Mr Rajput's list of dreams ranged from training for Iron Man triathlon, to playing a cricket match left-handed. Some of them reflected his love for the cosmos.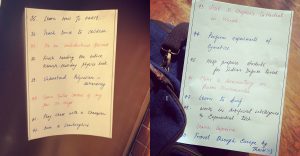 The Kai Po Che! actor wanted to learn Morse Code, wished to help children, wanted to learn about space, and dreamt of playing tennis with a champion tennis ball. His to-do-list also comprised doing a four clap push up. After the actor's death on Sunday, Twitter found a way to remember Sushant Singh Rajput and his big dreams.
Sushant had great desire to travel and others about philanthropic goals. Sushant's bucket list had many dreams. Planting 1000 trees, meditating in Kailash, learning guitar and travelling through Europe by train, were just a few of them.
On Sunday afternoon, the actor's team shared a statement on behalf of his family. "It pains us to share that Sushant Singh Rajput is no longer with us. We request his fans to keep him in their thoughts and celebrate his life, and his work like they have done so far. We request media to help us maintain privacy at this moment of grief," read an excerpt from the statement.
ALSO READ: Actor Sushant Singh Rajput found hanging at home, he was 34