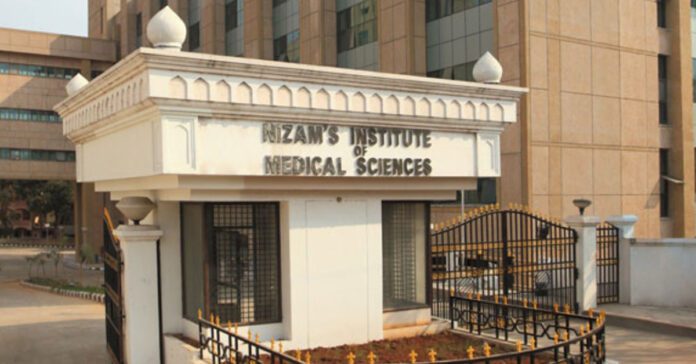 Hyderabad: The State government granted permission on Wednesday to fill 132 vacant Assistant Professor positions at Nizam's Institute of Medical Sciences (NIMS), Hyderabad.
The Finance department directed the Departmental Selection Committee, to take the necessary steps for direct recruitment to the vacant posts after the order was released on Wednesday.
The vacant positions are obtained by obtaining the necessary details from the Health, Medical, Family Welfare department & the Nizam's Institute of Medical Sciences. Such as local cadre-wise vacancy position, roster points, qualifications, and so on. The DSC was directed to issue notification and a recruitment schedule as soon as possible.
According to the order, the Health, Medical, & Family Welfare department Secretary and NIMS were directed to immediately provide details of all vacant positions. And, Direct recruitment to the DSC is allowed with immediate notification to the Finance department.
ALSO READ: NIMS doctors successfully completes 4 kidney transplants in 24 hrs