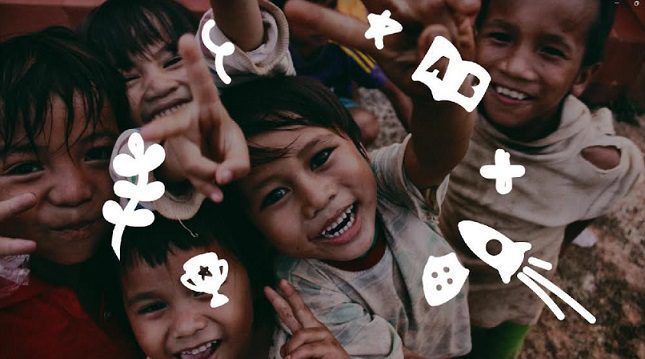 All set to don a more localised character and enhance the brand to effectively connect with diverse audiences, leading child rights organisation Save the Children, India unveiled its revamped logo as Bal Raksha Bharat. By doing this, they will now publicly be known as Bal Raksha Bharat, the name it was registered as in the Indian subcontinent in 2008.
Save the Children India Unveils its Bharat Logo; Rebrands as Bal Raksha Bharat
Geared with a renewed commitment to strengthen every child's access to their rights, Bal Raksha Bharat will align itself with more indigenous needs and re-direct interventions, strategies, and solutions designed to address targeted issues. Their development solutions will be tailored to the local context, taking into account the unique cultural, social, economic, and environmental factors that influence the problem at hand. By localizing the brand, it can adapt to these unique characteristics, ensuring that it resonates with the local audience.
Bal Raksha Bharat: Secure Chilhood, Secure Future
YouTube link: www.youtube.com/watchv=SLY6LscdPzA&feature=youtu.be
The rebranding exercise was a well-structured task coined by Clay Design Strategy over a one year period, and is accompanied by a new logo that will have a more native connect (in Hindi) even as it continues to be led by its global guidelines. However, the operations will continue to provide localized solutions which will be way more rooted in the ethos of the communities.
Key elements of the brand revamp include an interactive fit to purpose design system, an empowering, child-friendly, positive imagery and new iconography colour palette that will encapsulate the organizations mission.
"We are rebranding ourselves to suit the local stakeholders, to be more inclusive & relatable and hence connect better to the community. After a year-long strategic brainstorming with internal and external stakeholders, we strongly believed that the organization has an opportunity to be seen as a local, relatable child rights NGO by crafting a strong vision and purpose with the Indian children at the heart of it, hence developing a clear focused Bharat mission and well-defined programs and initiatives to deliver on the same with as local as possible and as international as necessary approach," shares, Neha Dantre, Head – Brand & Engagement Save the Children (Bal Raksha Bharat).
"We are thrilled to introduce Bal Raksha Bharat as its revitalizes the philosophies that fuel our work, strengthens our connection with the communities we serve and the ideas we represent. This is also part of our global localisation agenda, and we are proud that India is the first Save the Children member country to have done it successfully. The combination of local and global efforts is vital for creating a world where childrens rights are protected and promoted universally, while respecting the unique needs and circumstances of individual communities. Bal Raksha Bharat will continue on the journey as an ally of the Government to champion children's rights and needs," shared Sudarshan Suchi, CEO, Save the Children (Bal Raksha Bharat).
Bimal Nair, Chief Strategy Officer, Clay Design Strategy added, "Right from the time the organisation began both internationally and in India, the focus of Bal Raksha Bharath has been Singular – protection of childhood. Its the simplest way to ensure a better generation. I am glad that we have been able to bring this intention into a clear articulation for the Bal Raksha Bharat."
About Bal Raksha Bharat
Bal Raksha Bharat works across 16 states of India on issues related to education, health, protection, and humanitarian/DRR needs of children, especially for those who are the most deprived and marginalized. Visit www.savethechildren.in for more information.