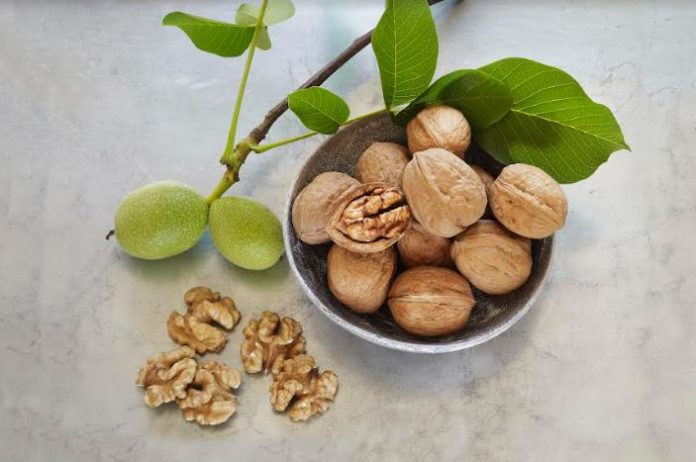 The California walnut harvest is now in full swing, and fresh, premium-quality golden walnuts have started arriving in India, just in time for the festive season. California walnuts are more than just a nutritious nut; they are a rich part of history, an icon of innovation, a pillar of health, and a dynamic force in the culinary world.
California walnuts
Situated in Californias Central Valley, a region almost entirely enclosed by majestic mountains, these walnuts are an integral part of an agricultural tapestry that includes over 250 other crops. When it comes to English walnuts, California proudly reigns supreme, producing a staggering 99% of all U.S. walnut production. With over 4,000 walnut growers, most of which are family-owned farms with multi-generational legacies, Californias walnut industry is a testament to dedication and tradition. These families maintain the highest standards of cultivation and processing, adhering to stringent Federal and State food safety regulations.
Commenting on the occasion, Ms. Pamela Graviet, Sr. Director of Global Programs California Walnut Commission & Board, said, "The Indian market has a love for high-quality foods and rich flavors. Nutrient-dense walnuts should be a top choice, and it remains our constant effort to raise awareness about California-grown walnuts and our multi-generational family farms dedicated to delivering this wholesome and delectable product. For over a century, Californias walnut growers and processors, known as handlers, have cultivated this industry with a focus on land stewardship, public health, and community welfare. Their unwavering commitment to producing this nutritious food source is matched by their active pursuit of innovative technologies and sustainable practices to reduce their environmental impact."
She further added, "Innovation is synonymous with Californias walnut industry, both in the orchard and in the preparation and packaging of walnuts for global consumption. Remarkably, California has maintained an exceptional food safety record for over a century, a testament to its uncompromising commitment to quality. The growing conditions this season are ideal, delivering fresh, delicious and beautiful walnuts ranging from light to that California distinctive lightly golden hue."
Recently, influencers, chefs, dietitians, and journalists from six countries, including India, were invited to experience the California walnut harvest which spans from early September through the first part of November. The harvest offered participants a unique opportunity to witness the journey of California walnuts from tree to table. Guests were greeted with a delightful array of walnut-infused culinary creations, followed by an up-close look at the process of growing, harvesting, and processing walnuts. They interacted with one of the many multi-generational families that make up the California walnut industry. Excitement filled the air as the mechanical harvesters, first developed in California, began shaking trees, causing walnuts to rain down, ready to be whisked away for cleaning and drying before reaching tables worldwide. As guests picked up the freshly harvested walnuts, they tasted the quality that growers know represents their hard work. Guests gained insight into the passion, commitment, and dedication required to grow these delicious and nutritious nuts and learned about the modern and meticulous process walnuts undergo to be available at local stores.
California walnuts are renowned for their mild, earthy, nutty, buttery flavor and unparalleled texture, setting them apart as a delicious snack or as a prized ingredient for both sweet and savory culinary creations. They are available at all grocery stores and e-commerce sites. When buying walnuts, look for the California Walnuts logo mark, "California" or "Californian" on the package or produce of the USA to ensure that you are buying genuine high-quality California walnuts.
About California Walnuts
More than 99% of the walnuts grown in the United States are from California, produced by multi-generational farmers encompassing 4,000 family orchards. California walnuts, known for their excellent nutritional value and quality, are shipped around the world all year long. With the focus on plant- forward eating, walnuts are enjoyed in a variety of innovative and delicious ways, such as a plant-based meat alternative, walnut milk and walnut butter. They are recognized as a versatile and nutritious snack, a topper for yogurt and oatmeal, and the perfect nut to pair with salads and vegetables. To explore recipes and learn more about California walnut growers, industry information and health research, visit californiawalnuts.in.