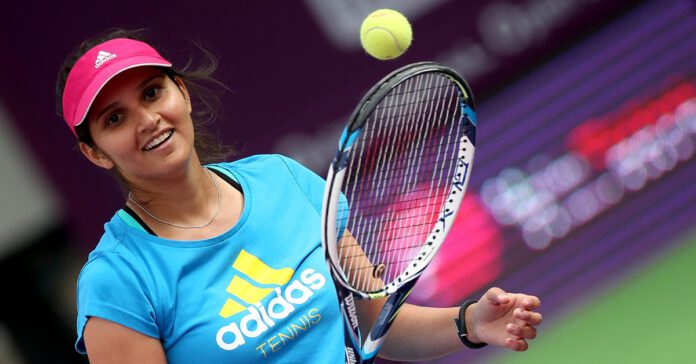 Sania Mirza, a veteran Indian tennis player has confirmed her retirement from professional Tennis. Apparently, she will retire after next month's Dubai Tennis Championships, at the age of 36.
Earlier, Sania planned to retire at the end of last season,  but an elbow injury pushed her out of the US Open and forced her to end her career as early as August.
However, Sania is widely regarded as India's greatest female tennis player. She is a six-time major champion. She has agreed to compete in the Australian Open this month alongside Kazakhstan's Anna Danilina.
"I was going to stop right after the WTA Finals because we had going to make the WTA Finals", Sania explained to wtatennis.com.
And, being the person I am, I prefer to do things on my own terms. So I don't want to be forced out because of an injury. As a result, I have been practicing.
Moreover, she's been nursing a calf strain, but hopefully, it won't interfere with her farewell plans.
The intention is to retire in Dubai during the Dubai Duty-Free Tennis Championships, she explained.
On February 19, the Dubai Duty-Free Tennis Championships, a WTA 1000 event, will begin.
BIG NEWS | Indian tennis legend Sania Mirza has confirmed her retirement plan from the sport. The 36-year-old will hang her boots at the end of the WTA 1000 event in Dubai next month.#Tennis 🎾https://t.co/zXzVTSm5L6

— The Bridge (@the_bridge_in) January 7, 2023
ASLO READ: Ayesha Omar the reason behind Sania-Shoaib's divorce, claims media reports