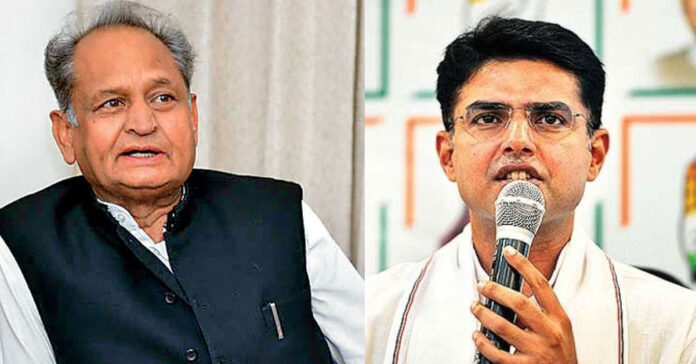 In the recent Rajasthan Cabinet expansion, the Congress high command has once again proved its mettle. The reshuffle has not only made peace between Gehlot, the Chief Minister and the Deputy chief Minister Sachin pilot but also made both of them happy.
Furthermore, through their intervention, the Congress High command created a new leadership in Rajasthan. It set an example to other states that running the government is a collective effort. However, the same can be said regarding the chief Minister. It is a direct message to Mr Gehlot that running the government cannot be a one man show.
Rajasthan saw a massive cabinet reshuffle on Sunday. Fifteen new ministers were inducted into the Ashok Gehlot's cabinet. The induction includes four Dalits, three tribals and three women. One of them is from the minority community.
The reshuffle sent a strong message that they have united to keep the house in order in the run-up to the 2023 assembly elections in Rajasthan.
However, the expansion also tamed the former Deputy chief minister Sachin pilot as it is not Pilot centric cabinet. Pilot expressed, "We have to fight the BJP together to win the 2023 elections. I am glad that the high command took note of various concerns in this cabinet revamp."
Earlier, Mr. Pilot openly rebelled against the Chief Minister Ashok Gehlot a year ago. The party was in crisis then. Now with this reshuffle in the cabinet, strong messages is sent to the opposition and their counter parts across the country.