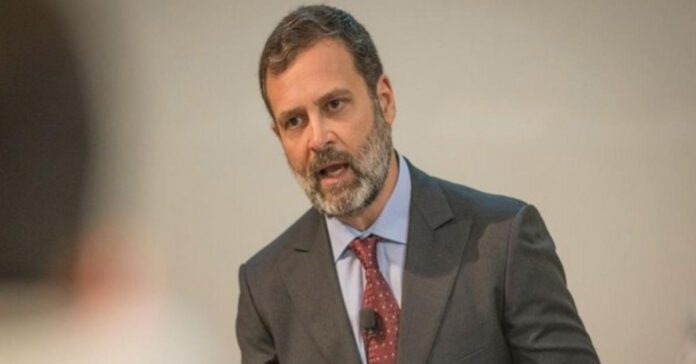 BJP has got another opportunity to taunt and defame Congress MP Rahul Gandhi. Any move by this leader, leaders to hue and cry by most of the BJP leaders.
Recently, Rahul Gandhi was called to Cambridge to give a lecture. Soon after Rahul Gandhi delivered the speech, BJP leaders started a fresh row over his remarks in the speech.
According to Hindustan times, Rahul Gandhi, while speaking in the Cambridge university tore into the BJP and PM Modi. Moreover, he said that India was under attack by the present government.
Rahul Gandhi delivered a speech in the Cambridge University on Wednesday. However, the full speech was uploaded on Friday. Apparently, BJP leaders were waiting to pop up a fresh controversy. Immediately, their spokespersons started taunting and condemning MP Rahul Gandhi.
Meanwhile in his speech, the Congress MP spoke about his recent Bharat Jodo Yatra, he said the opposition leaders in India are under surveillance. Furthermore, he said, PM Modi is destroying the architecture of India and imposing an idea on India that the country can't absorb. "I am not bothered about the two, three good things that he is doing if he is blowing my country into smithereens and that's what he is doing," . It is learnt that Rahul Gandhi said this when he was asked to list out a few policies of the government that he thinks are good.
ALSO READ: PM Modi reacts with utter bitterness and pride, looks offended by Rahul's questions