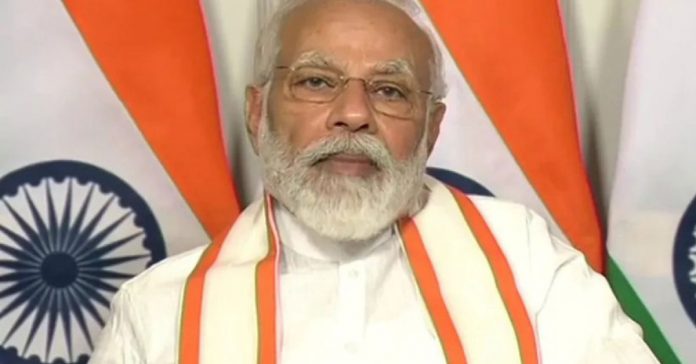 175 guests has invited by Sri Ramjanmbhoomi Teerth Kshetra Trust for the Bhoomi Pujan ceremony of the Ram temple in Ayodhya on August 5. Veteran BJP leaders LK Advani and MM Joshi will not be able to attend the Bhoomi Poojan due to their old age in this pandemic COVID-19 situation.
PM Modi's Itinerary and Out of 175 guests, 135 Sadhus and saints have been invited and this included saints from Nepal to participate in the Bhoomi Poojan. Prime Minister Narendra Modi will lay the foundation stone of the temple on Wednesday.
On Wednesday, Modi is expected to leave for Lucknow from Delhi at around 9:35 am and will land at Lucknow Airport at around 10:35 am. After a gap of 10 minutes – at around 10:40 am – the PM is expected to fly to Ayodhya on a helicopter and will land at around 11:30 am at the Helipad located at the Saket College ground.
At around 11:40 am, Modi will reach Hanumangarhi, where he may have 'Darshan' and engage in rituals for 10 minutes. By around 12 pm, he will reach the Ram Janambhoomi premises, which will be followed by 'Darshan' and puja of 'Ram Lalla'. At around 12:15 pm, the Prime Minister will plant a 'Parijat' sapling on the at the site of 'Ram Janambhoomi'.
The main rituals of 'Hawan' and 'Puja' are expected to start in the presence of PM Modi at around 12:30 pm and after a gap of 10 minutes at around 12:40 pm, he is expected to finally lay the foundation stone for the construction of Ram Temple.
At around 01:10 pm the Prime Minister may meet Nrityagopal Das Vedanti along with members of the Ram Janambhoomi Teerth Kshetra Trust. Then, by 2:04 pm, he will reach back at the helipad and then take a flight back to Lucknow at around 2:20 pm.
The Ayodhya District Administration is on alert regarding PM Modi's visit on August 5 and a digital security plan has also been prepared for the purpose.
The district administration has prepared a blueprint for Modi's security in coordination with security agencies and the SPGwith seven zones created including Hanumangarhi and banks of the Saryu. All roads leading to the Ram Janmabhoomi from the Ayodhya main road will be sealed.
ALSO READ: Auspicious moment will last only 32 seconds of the Ram Temple, Ayodhya