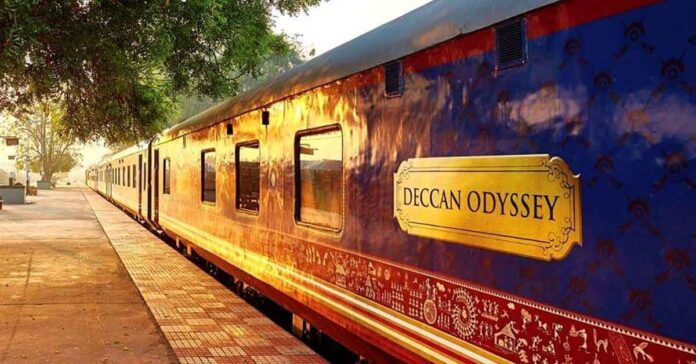 The Maharashtra Tourism Development Corporation (MTDC) has re-launched the luxury train Deccan Odyssey after four years on Thursday. 
This luxury train was launched in January 2004, its services were stopped in 2020 due to the COVID-19 pandemic. Nearly after 4 years this train was relaunched from CSMT in South Mumbai and Panvel was flagged off on Thursday by Maharashtra Assembly Speaker Rahul Narvekar.
MTDC managing director Shraddha Joshi said the train will start its journey from Mumbai to Delhi for a seven-night-eight day trip. It will stop at Vadodara, Jaipur, Jodhpur, Udaipur, Agra, and Sawai Madhopur.
The Deccan Odyssey is an Indian luxury train modeled on the Palace on Wheels luxury train. And put into service to boost tourism on the Maharashtra route of the Indian Railways. This luxurious train covers the tourist spots of Maharashtra and lets travelers get a glimpse of the state's rich cultural heritage. There are six journeys of the Deccan Odyssey train, each with a unique name. Maharashtra Splendor, Indian Sojourn, 'Indian Odyssey, 'Maharashtra Wild Trail, Heritage Odyssey, and Cultural Odyssey, the MTDC said.
To travel on this train, passengers have to take a package of Rs 6.5 lakh. Passengers can travel for 7 days with five-star facilities. Its first journey will start on 23rd September.