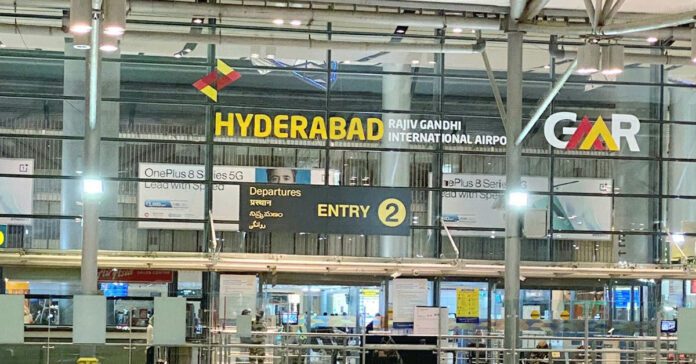 Hyderabad: GMR Hyderabad International Airport Ltd (GHIAL) has emerged as the 4th busiest airport in the country with an annual passenger traffic of 21 million in financial year 2022-23 from the position of the country's sixth busiest airport.
According to GMR Hyderabad International Airport's report revealed that during 2022-23, the airport witnessed 17.6 MPPA (Million Passengers Per Annum) domestic passengers and over 3.4 MPPA international passengers. A recovery of over 97 per cent compared to pre-Covid figures of 2019-20.
According to news reports, The total number of ATMs (air traffic movements) during the last fiscal was 160,597 of which 137,640 were domestic and 22,957 international. Hyderabad is now 4th busiest airport in India in terms of annual passenger traffic from its earlier position of 6th busiest airport in the country.
Pradeep Panicker, CEO of GMR Airport said there had been an increase in air travel from the region, which is a healthy trend for the sector. Our endeavour is to ensure a safe, efficient, and sustainable air transport system for passengers.
The GMR airport is planning to increase its capacity from the current 12 million passengers per annum to 34 million passengers per annum with an Integrated Domestic and International Terminal under a single roof, said GMR's CEO Pradeep Panicker. 
The Hyderabad airport is currently planning on the connectivity to Chicago New York, San Francisco, Dallas, Frankfurt and Paris.