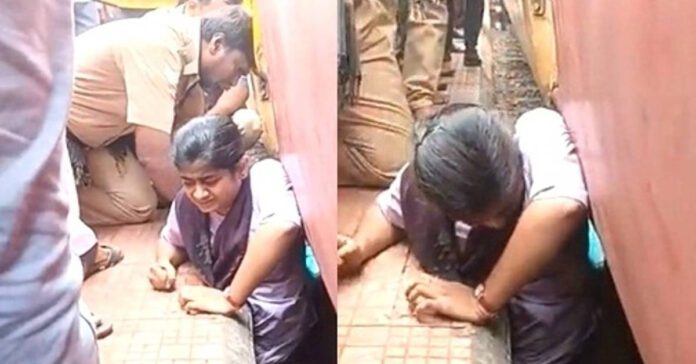 A 20 year old girl who got stuck between the platform and train while deboarding the train at Duvvada railway station in Visakhapatnam, on Wednesday.  She was pulled out with great difficulty and admitted to a hospital for treatment. The girl named Shashikala died on Thursday.
The Railway Protection Force (RPF) rescue team and other officials worked for an hour and a half to get Shashikala out of trouble. The railway staff later took her to KIIM's Hospital.
Shashikala had been undergoing emergency treatment in the ICU and she died on Thursday, December 8.
According to reports, Sashikala lived in Annavaram. She was an MCA student who took the train to her college in Visakhapatnam every day. She had also left for college on Wednesday, but this accident occurred on her way home.
ALSO REDA: Karnataka: Father hired 6 people to kill son in Hubballi, says Police