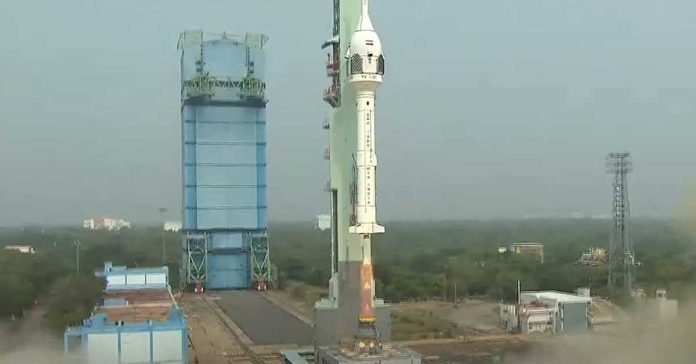 The Flight Test Vehicle Abort Mission-1 (TV-D1) for the Gaganyaan mission is launched from the First launchpad at SDSC-SHAR in Sriharikota.
India's space agency has carried out the first in a series of test flights ahead of its planned mission to take astronauts into space in 2025. The Gaganyaan spacecraft was launched at 10:00 local time (04:30 GMT) on Saturday from Sriharikota.
2025's Gaganyaan project aims to send three crew members into space for three days, launching them into a 400 km orbit above the Earth and bringing them back to land. Gagayaan will make India the fourth nation to launch a spaceflight mission after the United States, Russia, and China.
Gaganyaan's test flight will cover a 17 km distance before returning back to Earth. The test flight will cover a distance of 17 km in a span of approximately 9 minutes and will return to the Earth. The test flight will land in West Bengal.
Gaganyaan Mission
Mission Gaganyaan

TV D1 Test Flight is accomplished.

Crew Escape System performed as intended.

Mission Gaganyaan gets off on a successful note. @DRDO_India@indiannavy#Gaganyaan

— ISRO (@isro) October 21, 2023
ALSO READ: Chandrayaan 3: ISRO releases graph of temperature variations on lunar surface