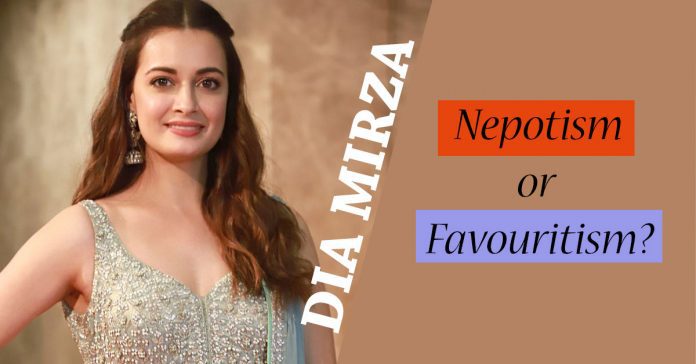 Sudden death of Sushant Singh Rajput surprised everyone. It triggered a vast debatable topic about Nepotism. Several actors are now coming up with tryst with Nepotism.
Dia Mirza also spoke about Nepotism recently. She made her Bollywood debut in the year of 2001 with 'Rehna Hai Tere Dil Mein' opposite Madhavan and Saif Ali Khan.
In an interview, Dia Mirza, recollected as to how she was replaced by other actors. According to her, it is an unhealthy debate because favouritism is everywhere. In every aspect of life favouritism works.
Favouritism is a part of human nature. Even school teachers have been partial towards few students. Hence, she feels that there is partiality everywhere. She feels PR plays a huge role. Those who have a huge source of power use their finances and appoint good and skilled PR team. This PR team helps them to get the right amount of publicity.
On the other hand actors who really need attention, fans support lack these things. It's really an unfortunate situation. She also admitted that she was replaced several times and felt hurt and betrayed at times, but nothing stopped  her.
Dia Mirza still stays positive and always looks for new opportunities and tries to focus on the positive side of life. These outsiders vs insider debate will remain as far as the industry exists. Several other actors are also coming up to tell their stories now a days on social media.
ALSO READ: Actor Sushant Singh Rajput found hanging at home, he was 34